Scott Monteith aka Deadbeat lebt und arbeitet in Berlin. Er produziert Musik, arbeitet als Sound-Designer und Lehrer der Musiktechnik. Doch ohne weiteren Verzug überlassen wir die Einleitung dem Macher der Liste. Er hat uns nämlich eine schöne geschrieben:
»Sprich mit irgendjemand der in den 60er, 70er, oder 80ern in Kanada aufgewahsen ist, und er wird dir ziemlich sicher sagen, dass CBC, die nationale Radiostation, in seinen Erinnerungen sehr hell leuchtet.
Die ersten sensorischen Inputs waren für mich jeden morgen der Geruch von Kaffee und Peter Gzowskis warme, freundliche Stimme, die aus dem Küchenradio drang. Ähnlich verhält es sich mit meinen ersten Kontakten zu experimenteller Music und vor allem elektronischer Musik. Auch diese fanden während meiner Jugend in den frühen Morgenstunden statt, ich hörte Patti Shmidt auf Brave New Waves. Als föderal unterstützte Institution gestattet CBC Hörern von jedem Fleck der Welt Zugriff auf jeden Fleck der musikalischen Welt. So wie es Youtube, Spotify und Co. heute machen.
Für mich liegt der große Unterschied zwischen diesen beiden Realitäten aber in der menschlichen Hand, die die Nadel auf jede einzelne Platte setzt; die menschliche Stimme, die kurze Informationen über den Künstler vermittelt.
Ich finde, dass der Akt, irgendetwas Mediales wiederholt zu hören, Musik, Poesie, Geschichte usw., ein Akt der persönlichen Entscheidung sein sollte. Basierend auf einem Verlangen nach einem größeren Verständnis oder nach einer emotionalen Resonanz. Es folgt eine Liste von Platten verschiedenerer kanadischer Künstler, die dieses Verlangen in mir in verschiedenen Phasen meines Lebens erweckt haben.«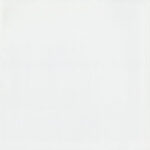 1 – »Solitude Trilogy
« by Glenn Gould, CBC Records 1992
One the great champions of radio as an artistic format was Glen Gould, the legendary Canadian piano virtuoso known for his reclusiveness as much as his famous recordings of Bach's Goldberg Variations. The »Solitude Trilogy« is a series of hour long radio documentaries which combine interviews, narration by Gould himself, and field recordings all mixed in a totally insane musique concrete, wide screen style that aimed to capture the essence of various remote Canadian experiences. They are deeply weird, utterly fascinating pieces and I've listened to them countless times since I first heard them broadcast as a child. There was a 3 CD set of them issued some years ago which I have in the basement somewhere but you can hear excerpts on the CBC website.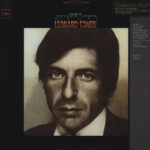 2 – »Songs of Leonard Cohen« by Leonard Cohen, Columbia 1967
Find it at hhv.de on LP
No list of Canadian music would be complete without him and while I have a general allergy to greatest hits compilations you really can't go wrong with this one. Every second of this compilation is positively dripping with emotion and every song is strongly connected with a specific memory from my life. Very possibly the most nostalgia inducing record I own.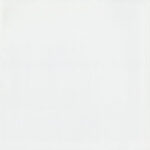 3 – »Does Not Exist« by »The Perth County Conspiracy
, Columbia 1970*
I found this record during some of my earliest digging through my parents collection as a very young child and was fascinated by it. The Perth County Conspiracy were apparently a bar band / hippie collective that played every night for a few years in the late 60s in Stratford Ontario, a small town best known for it's long running Shakespearean theatre festival. It's a very strange amalgam of message driven psychedelic folk music, theatrical monologues, motor cycles revving, dogs barking, and the occasional nursery rhyme… Just the kind of thing to completely do your head in when you're 8 or 9 years old.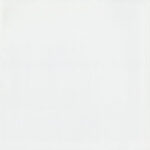 4 – »The Trinity Session« by Cowboy Junkies, RCA 1988
Though it is probably best known for the included cover of the Velvet Underground's »Sweet Jane«, the »Trinity Session« in mind is one of the greatest albums of all time full stop. This was recorded with a few mics live at the Church off the Holy Trinity in Toronto and the glorious, deep tone of that building throughout the album is as important a band member as any of the human players. Utterly beautiful from beginning to end.
5 – »Lift Your Skinny Fists Like Antennas to Heaven« by Godspeed You! Black Emperor, Constellation 2000
find it at hhv.de on LP
I moved to Montreal in 1998 which was right before
Godspeed
exploded to the point where everyone from NME to the Wire were calling them the greatest band on the planet. My memories of the first few times I saw them as live support. That claim being not at all far from the truth. Very few if any musical acts can conjure such a range of emotion over a single concert or album, and none save a full symphony orchestra covers the dynamic range they do, from whispering room tone to near ear bleeding walls of emotional noise. All their albums are great, as are the countless spin offs and side projects the various members have done over the years, but this is probably my favourite.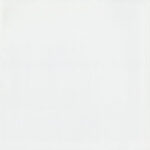 6 – »Solar Ellipse« by Barry Truax
taken from the album »Digital Soundscapes«, Cambridge Street Records 1987
One of my first room mates in Montreal was studying electro-acoustics at Concordia University. As a result I was able to atttend various presentations of electro-acoustic pieces at the University, as well as having many a late night jam session with their large Aries modular system. Electro-acoustic pieces in general tends to shun rhythm, overt melody, and repetition of all kinds in favour of timbral and spacial movements and while they can be incredibly inspiring on an intellectual level can often feel starkly cold and inhuman. This piece by Canadian composer and professor Barry Truax is rare exception to that rule. I've always found granular synthesis to be an inspiring creative tool and he developed the first real time implementation of it way back in the 80s.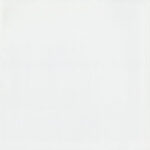 7 – »The City Without Windows« by David Kristian
taken from »The City Without Windows/La Derniere Voix (Original Soundtrack Score)«, Cème Organisations 2004
David Kristian is truly one of the unsung heroes of electronic music in Canada. He has owned and mastered nearly every synthesizer known to man over the years, was making blisteringly complex rhythmic experiments on par with the likes of Aphex Twin and Squarepusher as early as the late 80s and has amassed an absolutely colossal body of work that touches on every possible iteration of elctronic composition. His primary work in recent years has been for film and the soundtrack for »City Without Windows« is a great example of his incredible skill at juxtaposing mind blowing sound design with deeply emotional melody.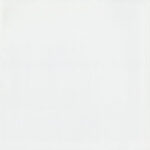 8 – »Haunt Me, Haunt Me Do It Again« by Tim Hecker
Tim and I became good friends in Montreal around the time he released his
Jetone
album on Force Inc. After that album's release he very deliberately began to shun drums and rhythmic structure in his work in favour of pure unbound sound design, lush ambiance and noise. In so doing, in my mind, he became the most unique and recognizable voice from that era of Canadian artists, and electronic music in general. He has gone on to create a body of work of breathtaking scope and singular aesthetic vision. This album was the turning point and is still one of my favourites.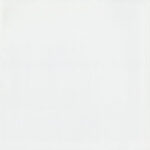 9 – »The Science of Breathe« by Polmo Polpo
taken from »The Science of Breath«, Substractif 2002
I first discovered
Sandro Perri's music
on a 12 inch from a label I believe he co-founded called Audi Sensa in 1999 or 2000. I remember the pressing quality was terrible as befell so many Canadian produced records at that time, but I was immediately drawn to what I remotely felt was a shared appreciation of the Basic Channel/Chain Reaction sound. He has since gone on to craft some gorgeous singer song writer music under his own name, this album however marks an incredibly interesting point in his music development however, as it incorporates both the driving rhythmic force and noise of those early records with jangly guitars and ethereal voices of his later work.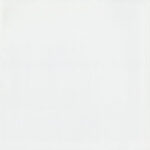 10 – »When Love Feels Like Crying« by Mathew Jonson
taken from the album »Agent Of Time«, Wagon Repair 2010
Mathew is a dear friend and needs no introduction to anyone with even a passing interest in house and techno. He has written so many iconic tracks over the years but this heart wrenching, mournful ode to the trials and tribulations of love is far an away the most beautiful thing he has ever done in my opinion. Simply beautiful.