Das souveränes Multitasking ein klischeehaftes Talent des weiblichen Geschlechts sein soll, widerlegt DFRNT auf ganzer Linie. Bei Tag ist der 29-jährige Schotte aus Edinburgh Lead Designer und Web-Developer für eine Suchmaschinen-Marketing Firma und ein ganz normaler Dude. Bei Nacht jedoch, entledigt er sich sämtlicher Vokale und wird unter seinem Alterego »DFRNT« quasi zum »Deep Dub-Techno Superhero«. Er ist Produzent, DJ, 2-facher Labelchef von Echodub und Cut, Verfasser des »SittingOvation«-Blogs und Host seines »Insight« Podcasts. Der Dubstepvergangenheit hat er wehleidslos »Adé« gesagt und setzt mit seinem Sound inzwischen auf »Deep But Danceable«! Tiefgründig, emotionsgeladen, atmosphärische und teilweise tanzbar. Im September erscheint nach vielen EP Releases sein zweites Full Length Album »Fading«. Bei diesem utopisch überladenen Terminkalender bräuchte jeder normale Mensch wahrscheinlich eine Zeitmaschine, um nicht nach einer Woche in eine Burn-Out-Klinik eingeliefert zu werden – DFRNT nimmt sich nebenbei noch ganz entspannt Zeit und verrät uns seine 10 Favoriten.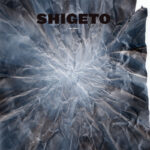 1 – »Look At All The Smiling Faces« by Shigeto
taken from the LP »Full Circle«, Ghostly International 2010
Find it at
hhv.de*:
CD
This is my ultimate DJ set-ender track. I've used it a few times in the past to finish a headline slot, and it just nails it every time. The perfect, most beautiful ending to a great night.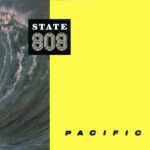 2 – »Pacific 212 (Justin Strauss Remix)« by 808 State
taken from the 12" »Pacific«, Tommy Boy Music 1990
Loved this song since I was much younger. It's the ultimate 90s house anthem, and also a track that I may or may not have done
a cheeky remix of.
The synths get me every time!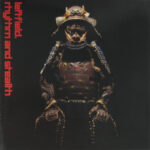 3 – »El Cid« by Leftfield
taken from the LP »Rhythm And Stealth«, Hard Hands Ltd 1999
Find it at
hhv.de*:
2LP
Leftfield and their productions have always fascinated me, and this is in my opinion, their best track. So deep, so chilled. I used to love that descending sub. It always sounded so good on my dad's big stereo.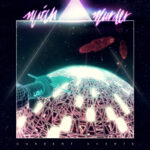 4 – »Telefuture Theme« by Mitch Murder
taken from the LP »Current Events«, Rosso Corsa Records 2011
This is pretty much my favourite example of this new wave of retro futurism that has begun to emerge. Modern producers producing 80s styled synth cheese. I love it! The chords, the progression. It's epic.
5 – »Feel It All Around« by Washed Out
taken from the LP »Life Of Leisure«, Kemado Records 2009
Find it at hhv.de
:
LP
»Portlandia« (TV Series) introduced me to this track, and so with a bit of hunting I tracked it down, and have never looked back since. Blissful summery vibes and yet more synths.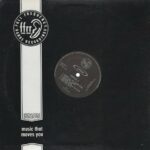 6 – »Halycon And On And On« by Orbital
taken from the 12" »Orbital 2«, Internal Records 1993
Another classic 90s dance track, this just had so much of that euphoric vibe that I've never been able to stop listening to it. it still makes me feel all tingly inside. Orbital were also the first live gig I ever went to. Great memories.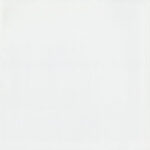 7 – »Claire De Lune« by Claude Debussy
taken from N/A, (Classical Piece)
Every version of this track is amazing. Hearing it played well on the piano or with a full orchestra can bring tears to my eyes. I believe it's one of the most beautiful tracks ever composed.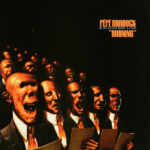 8 – »Deep Burnt« by Pépé Bradock & The Grand Brûlé's Choir
taken from the 12" »Burning«, Kif Recordings 1999
The greatest (and one of the longest) deep house tracks ever made. I can listen to this for days and days – the sample from Freddie Hubbard's »Little Flower« (with Al Jarreau on vocals) is so well used.
9 – »Back On Da Block (DJ Krush Remix)« by Pete Rock
taken from the LP »Back On Da Block«, Handcuts Records 2000
Find it at hhv.de: 12inch
This reminds me of walking through New York City in the hazy sunshine. One of DJ Krush's finest moments. I can never decide between this and the instrumental. So chilled.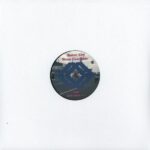 10 – »Raw Cuts #6« by Motor City Drum Ensemble
taken from the 12" »Raw Cuts 5 & 6«, MCDE 2009
Find it at hhv.de: 12inch
More of a modern track, but this is a great example of one of the tracks that got me back in to house music. The samples used, the solid thud of the bass kick and the crunchy feel to it all.