Genevieve Artadi was born in Los Angeles in 1982. Her parents moved to the United States from the Philippines. On the West Coast, they play in rock bands, spend a lot of time on the road and move around even more often with young Genevieve and her sister. Even if the money is scarce, it always reached until the end of the month, says Artadi. In addition, being on the road all the time led to a certain relaxation; you usually don't have much, but you always have everything you need. 
Buy at HHV
At the age of twelve, Genevieve hears »Unforgettable… With Love« by singer Natalie Cole, daughter of American singer and jazz pianist Nat King Cole. After that she is hooked, tries out music and sings. In her senior year at high school, she joins a band that wants to sound like Massive Attack. Her interest in classical 1950s jazz leads her to enrol to study Jazz at the State University of California. 
More than the singer of Knower 
She meets Louis Cole through saxophonist Robby Marshall. Cole was also studying jazz at the time. The two form a band, which they later call Knower. They owe their first hit to Britney Spears. A cover Genevieve Artadi uploads to YouTube goes viral. The first album was followed by a second and then a third. They play with their indie friends from Pomplamoose, upload more cover videos and switch coasts for the first time. 
Knower slide through Quincy Jones' YouTube recommendations. Flying Lotus listens and stays tuned. In 2014, her songs aired on FlyLo FM, a radio station in the video game GTA. A live band then needs to be conjured up. Tim Lefebvre from the band Blackstar plucks the bass, Sam Gendel is hot on the trumpet and Nate Wood plays the drums. Knower's haze wafts through the ambient jazz spheres of Los Angeles, and the band's line-up grows from concert to concert.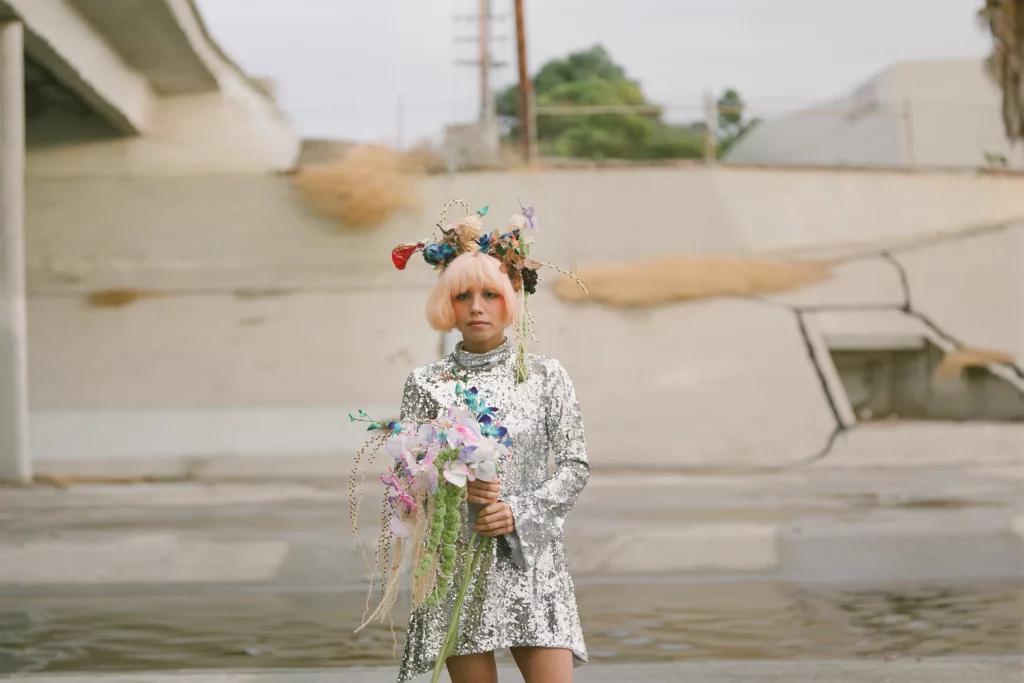 In 2015 Genevieve Artadi's first solo album is released with eleven songs that taste like Chupa Chups – like cola, artificial, but tasty enough to crave more. When she wants to release an album years later, Louis Cole, opposite number in Knower, brings her together with Brainfeeder. The Flying Lotus label is listening again: »Dizzy Strange Summer« touches down in a summer where police violence causes cities to burn between New York and Los Angeles. 
By her debut at the latest, Artadi shows that she is more than just »the singer« in Knower. She works on a song for cable TV together with Thundercat. A residency takes her to the Swedish Norrbotten Big Band. Artadi records with the jazz musicians from WDR and writes pieces for both ensembles. Anyone who sees the YouTube videos will be amazed: her chords, melodies and voice represent the jazz standards of the future. 
Jazz standards of the future 
Genevieve Artadi is now in a relationship with Pedro Martins. SWR described the 29-year-old Brazilian as one of the »most creative minds in the ambitious South American jazz scene«. According to Artadi, he played her bolero and bossa nova from the Tropicalismo era. Solo, she combines the Saudade vibe with the legacy of Genesis and the dreamy pop of the nineties. As Expensive Magnets, the Loveboat with Pedro Martins, you tip two caipis to it. 
With »Forerever Forever« Artadi has now released her second album. The songs are a nostalgic journey, writes Ania Gleich. Her imagination revolves around Windows 95 processors, glam metal and air, which she has expanded to include her inner circle for the record. What's more, Artadi was also in a »real« studio for the first time. A great deal of celebrating, loving and learning went on. 
Related reviews
If you watch the videos from the Mexican log cabin palace, you can imagine why »Forever Forever« sounds like a brief escape from conventional format radio harmonies. The salsa bash becomes a team-building exercise in which the voice conquers its own scale. In the end, you no longer know exactly where you are, and that is exactly the way it is meant to be.