Keyboard Kid 206, das klingt wie der Titel eines neuen Droiden-Modells, seine Produktionen sind Sci-Fi–Filmsoundtrack-reif und seine Songs heissen »Luke Skywalker« oder »Asterioids«. Spätestens nach der kürzlich erschienen EP »The Transition« ist klar, dass Keyboard Kid 206 in uneingeschränkter musikalischer Autonomie am besten funktioniert. Bekannt geworden als akustischer Architekt von »Based Music«-Rapper Lil B und wie dieser ein großer Verfechter der »Based«-Ideologie, gilt er vielen als Westküsten-Pendant zu Clams Casino. Seine Beats sind stark futuristisch und eliminieren die musikalischen Grenzen, die zwischen benommenem Heavy-Bass-HipHop, futuristischem Computer-Techno und einem Schlaraffenland an diversen Synthiesounds jeglicher Epochen. Den surrealen, hypnotischen Flair seiner Musik interpretiert er aus dem häufigen Regen in seiner Heimatstadt Seattle, was ihn außer dem Wetter, weit entfernten Galaxien und dem »Based«-Lifestyle noch so inspiriert verrät er uns mit zehn Songs.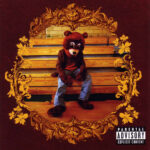 1 – »Through The Wire« by Kanye West
taken from the album »The College Dropout«, Roc-A-Fella Records 2004
Find it at
hhv.de*:
2LP
CD
This song by Kanye West, well, really the instrumental was what I heard first, changed my life, It really gave me the courage to pursue making my own beats and it was the first rap artist I really related to in a personal way. How confident Ye was made me feel like ›Yo, I can do that too‹.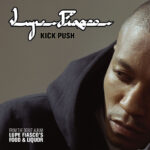 2 – »Kick Push« by Lupe Fiasco
taken from the album »Lupe Fiasco's Food & Liquor«, Atlantic 2006
Find it at
hhv.de*:
CD
CD
This was another song I feel like paved the way for the music I make now. As far as Hip-Hop goes. I also didn't have as many people asking why I skateboarded anymore. Only if it had dropped earlier in my teen years. (Lauging out loud). But thanks Lupe for droppin this record.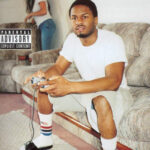 3 – »RockStar – Poser« by N.E.R.D.
taken from the album »In Search Of…«, Virgin 2001
Find it at
hhv.de*:
CD
When I heard this album in Highschool… this like changed my life… open my eyes to the world of music a bit more. It made me realize it's not jus about rap music. This made me see colors and sounds. It's one of the reason my music is so spacey today.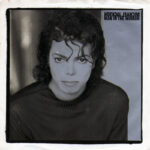 4 – »Man In the Mirror« by Michael Jackson
taken from the 12inch »Man In The Mirror«, Epic/CBS Records 1987
Find it at
hhv.de*:
12inch
This is just a song that means more and more to me as I grow older. It's just a timeless message. Whenever I'm in a tough spot and feel like something needs to happen I play this and reflect. R.I.P. Michael Jackson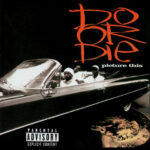 5 – »Po Pimp« by Do Or Die
taken from the album »Picture This«, Rap-Alot-Records 1996
Man this was one of the first rap songs I can remember just knockin' in the trunk with the subs. The 808, man I probably fell in love with the 808 because of this song. Classic song.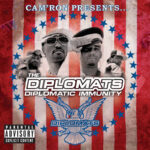 6 – »I Really Mean It« by The Diplomats
taken from the album »Diplomatic Immunity«, Roc-A-Fella Records 2003
Find it at
hhv.de*:
4LP
Again for me just a timeless Beat and song. The swag was off the charts when this dropped. For me they were some of the first like swag rappers. Just flashy talkin' shit. And Just Blaze just murdered the sample… in a good way!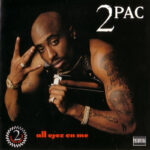 7 – »How Do U Want It (ft. K-Ci & JoJo)« by 2pac
taken from the album »All Eyez on Me«, Death Row 1996
Find it at
hhv.de*:
4LP
Reminds me of my childhood, summers riding around Dallas, Texas with my Uncle, always told him to play this.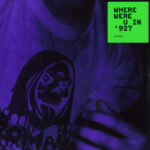 8 – »Where Were U In 92?« by Zomby
taken from the album »Where Were U In 92?«, Werk Discs 2008
Find it at
hhv.de*:
LP
This really got me into rave and house and electronic music. I was too young to appreciate it in early 90's, but turns out I love it. Listening to this got me more interested in UK music scene. Knowing Zomby used actual Atari S200 and Atari ST is amazing and made me appreciate it that much more.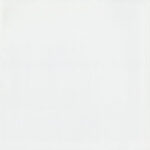 9 – »The Age Of Information« by Lil B
taken from the download single »The Age Of Information«, Based World 2010
Just a song I think is genius and I hadn't heard a song like it… How he breaks down this age of technology we are in and asks questions, many questions I often asked myself.. It's just Classic in a sense when we look back it kind of summarizes this era we are in.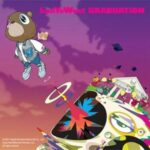 10 – »Can't Tell Me Nothing« by Kanye West
taken from the album »Graduation«, Roc-A-Fella 2007
Find it at
hhv.de*:
CD
This song is like what I live by, it"s the anthem I play in my head everyday when I'm working for my future, whenever I hit an obstacle I hear this song. It's like nobody can't tell me nothing I know what I'm here for. I know what I'm living for, I know where I am headed and as long as I stay true to me I'm going to make it. And to top it off just you wait til' I get my money right! My fav line of all time: »Cuz when you try hard, that's when you die hard« Lol. For me that's just always like do you, don't make it harder than you have to .It's a mind state.