Die britische Band Stereo MCs ist eine der bedeutendsten europäischen Hip Hop Acts. Seine Mitglieder Rob B und DJ Nick »The Head« Hallam verschlug es in den Achtzigern nach London. Sie taten sich zusammen und brachten dem Rap der New Yorker Schule, der bis dahin bereits die Disko verlassen hat, wieder Mut zum Tanzen bei – mittels eingängiger Arrangements, elektronischer Elemente und Grooves, die mit einem Bein bereits im House standen. Auch wenn das Trip Hop-Ding in Bristol losging: Der Einfluss der Stereo MCs auf diese musikalische Strömung ist nicht zu unterschätzen.
»Connected«, ein Song ihrer dritten, gleichnamigen LP, verhalf ihnen schließlich zum endgültigen Durchbruch. Der Track fand internationale Aufmerksamkeit, ist ein All Time Classic gutsortierter Plattenkoffer und bestimmt zumindest einer der Gründe, weswegen die Stereo MCs Remix-Anfragen von z.B. Robbie Williams ablehnten. Und wohl auch dafür, warum sie acht Jahre lang kein weiteres Album folgen ließen.
Bis heute brachten sie neben diversen Compilations, z.B. für die DJ-Kicks-Reihe sieben Studioalben heraus, anfangs noch auf eigenem Label: Auf Gee Street Records, das sie 1985 gemeinsam mit Jon Baker gründeten. 2001 machte Gee Street Records dicht. Auf ein eigenes Label wollen sie aber nicht verzichten: Gemeinsam mit dem DJ/Producer-Duo Terranova, das heute vornehmlich für satten House-Sound steht – und mit dem sie seinerzeit schon bei Gee Street arbeiteten – hoben sie jüngst ein Label aus der Taufe. Es soll eine Plattform für »Electronic Soul Music« sein, für Qualität und Originalität stehen und diese Ansprüche auch auf Artworks, Videos und Live-Performances übertragen sehen. Der Name? Connected. Da kann wohl nichts mehr schief gehen…
Für die Stereo MCs bildeten die musikalischen Innovationen der 80er im Allgemeinen und die der Rapmusik im Speziellen den Grundstock für das eigene Schaffen. Für uns haben sie ihre zwölf Lieblings-Rap-Tracks der 80er ausgesucht.
Hier ihr Vorab-Kommentar: »We wanted this chart to spotlight some of the less obvious classics and plot the birth and diverse energy of a movement in musical history that was the catalyst for much of what we enjoy today.«
1 – »Yo Bum Rush The Show« by Public Enemy«, Def Jam 1987
find it at hhv.de on LP and CD
The only long player in this selection and its there because when it reached these shores it left everyone stunned by its originality, style, attitude, uncompromising beats,and unique vocal styles of Chuck D and Flavour Flave. At the time it felt like total guerrilla music. At first the sound came -like nothing ever heard on the planet before-serious-now you may not believe it but back then in 1987 it went against most hip hop blueprints and the way the bomb squad messed with samples was totally creative and devoid of previous musical regulations. Lyrically revolutionary, socially conscious and agitated yet at the same time charismatic, charged with controlled energy and intelligence. Everything about this LP was different and made traditionally made rap records sound dated and vacuous. Quite simply music from another planet.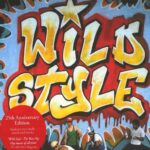 2 – »Subway Theme« by DJ Grand Wizard
taken from »Wildstyle OST«, White Label 1983
find the 25th anniversary box at hhv.de Doppel-CD
In 1983, the movie Wildstyle was released—a movie about Graffitti artists in NewYork , embellishing all the elements of hip hop culture, from art, breaking, rapping , dj'ing —the whole way of life. Made by Charlie Ahearn (the film maker), FabFive Freddie, a punk Drummer called Lenny Ferraro and Blondie's Chris Stein. One of the building blocks of hip hop culture, this soundtrack has a distinct edge again separating itself from the music of its time by its originality because of the melting pot of minds that created it. All live instrumentation rather than breaks and weird synthesised guitars and grundgey funk baselines with cartoon / tv voice cut ups. This tune makes me think of the twilight zone. I love the way that era of music in New York incorporated disco, punk, rap and electronics.
Listen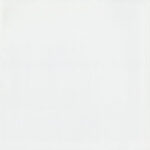 3 – »Running (The Nest Remix)« by Information Society, Tommy Boy 1985
Re-released by Tommy Boy in 1986 , this was originally a synth pop tune that did most business in the latin clubs but this mix is pure electro. Takes me back to the days when guys would travel on the underground bumping massive beatboxes cranked up loud. How times have changed. »Running« also with «Set it Off«" by Strafe were tracks that linked hip hop with electro , house and disco and the more dubbed out mixes still go to work today.
Listen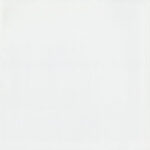 4 – »PSK (What Doest It Mean?) by School D, Flame Records/Rythm King/Mute, 1986
Believed by some as the original gangster tune, »PSK (parkside killers)« out of Philly, was the first time I heard a 909 at its most dangerous. On this track it sounds as if its being manually operated and I remember it was close impossible to mix so I figured all the stops and starts were done by hand. A huge drum box foundation swathed in reverb with Schoolly's voice magnetically menacing,all home grown artwork for the cover—when records were practically hand made and everyone's guessing how the sound monuments are constructed. This rhythm was rocked and sampled by many after to great success. Classic of '85.
Listen
5 – »Set If Off« by Big Daddy Kane
taken from the album »Long Live The Kane«, Cold Chillin'/Prism, 1988
find it at hhv.de on LP
Outstanding vocalist/mc/lyricist no question. Part of the Juice Crew, Big Daddy Kane wrote lyrics also for legendary beatboxer Biz Markie. With a vocal style that was fast paced (a lot of his tunes would mix with house music so the tempo was up there) and lyrically original, visionary and stimulating, produced with Marley Marl, this tune was dance floor damage. At a time when rap jams could end up dark and nervously brooding , tunes like this tore it up, making people freak on the floor and release all the tension and energy. Reminds me of the Westwood jams down Wormwood Scrubs and the Crypt in Brixton, jams like »Set it off« and »R.A.W.« were a great focus for peoples energy with tuff breaks in the beat dept. (re-introducing Bobby Byrd and James Brown to new generations) and spikey guitar grooves.Hi-Energy hip hop.
Listen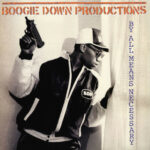 6 – »I'm Still #1« by Boogie Down Productions
taken from the album »By All Means Necessary«, Jive 1988
Black Vinyl and Transparent Vinyl
»Making funky music is a must«—a resonating line.Takes me back to '87 when we used to do a jam in Ladbroke Grove at the Tabernacle called The W11 xpress with the whole Gee st. records crew. All types of people mixed and the same went for the music-rap,house acid, rare groove, dub…. and people came and did impromptu performances. »I'm Still # 1« was off Boogie Down Productions»"By Any Means Necessary« album. Lead by KRS 1 this music was doing everything in its power to confront the establishment—intelligence was a key word coupled with enigmatic and flamboyant socially conscious poetry spliced with funk/dub and heavy beats. He came to our club during this time and performed ruff and ready and it was a gripping night I won't forget, feeling grateful to have been there.
Listen
7 – »Move The Crowd« by Eric B and Rakim
taken from the album »Paid In Full«, 4th & Broadyway/Island 1987)
find it at hhv.de on Platinum Limited Edition, CD and CD+Bonus Tracks
Some of the grooviest rap tunes came from this partnership. Rakim had the a vocal flow that sat so beautifully on Eric B's beats, a thousand MCs tried to imitate the way he rode a rhythm and brought such intoxicating rhymes to the dance floor. In these times everyone checked for lyrics—they were crucial and people would hold you up about what you were talking about and want explanations. Eric B and Rakim invented there own feel, (as many of the coolest producers do—you check the groove and know its creator by the feel) and »Move the crowd« was exactly what they did as much by the vocals as by the groove.Hip hop was about dancing and feeling a relationship with the message.
Listen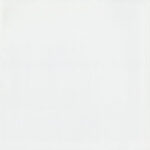 8 – »The Show« by Doug E Fresh And The Get Fresh Crew, Cooltempo 1985
Although its not a tune I played a lot , its a record that became part of rap's sonic fabric and was all over everything. Its a conversation between rapper Slick Rick (originally from the U.K.) and beatboxer Doug e Fresh. Many, many sampled this track and it has to be one of the most accomplished records that incorporates an mc and a beatboxer in existence.
Listen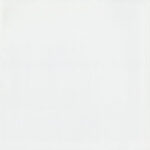 9 – »Can You Feel It« by Original Concept, Def Jam 1986
A great instrumental track using the Jacksons »Can you feel it« vocal sample and the hugest 808 drums as the locomotion. Out on Def Jam around the same time as The Junkyard band 12 inch (a one off go go jam) in '86 and the reason I mention it is because of the feel a lot of tunes had wether live played (the Junkyard's was) or programmed —devastating low slung beats full of energy. We did a tour with Original Concept and Queen Latifah round England back in the day which was a good experience in toughening up our stage presence.
Listen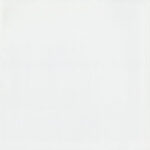 10 – »Al-Naafiysh (The Soul)« by Hashim«,Cutting Records 1983
Hip hop electronics—vocoders, synths, drum machines —the link between Kraftwerk and Techno. Released in 1983 on Cutting Records every DJ would be cutting this tune up on sets at the time. Used in countless dance music classics compilations the main person behind Hashim was Jerry Calliste who learnt to play keys on a $50 casio (I think we had one of those with little sampling pads – we used it on our first release »Move«) and a year later came up with this. Pretty amazing how music was made at such a grass roots level, so much of it self taught and feeling the energy of the times and riding your instincts. Its an electro dance classic and if you doubt it google it—its reach is astounding.
Listen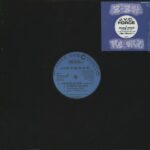 11 – »Strong Island« by JVC Force, B Boy Records 1987
find it at hhv.de on 12inch
A Long Island classic from 1987 on the Bronx label, B Boy Records. Again another tale of hi energy breaks (Freda Payne) and street knowledge supported by shiny brass stabs.A favourite round our neck of the woods and all over Europe too , as we'd hear it whilst touring over there. Me and Nick used to sit crouched over our little blaster in our living room / studio overlooking Lavender Hill listening to tracks like this on im Westwoods foundational early rap shows—press play and record!!
Listen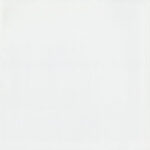 12 – »Freaks Come Out At Night« by Whodini, JIve 1984
One of the first hiphop groups to achieve high profile, I preferred the more underground material they did of which »Freaks come…« is a perfect example. Vocoder driven ode to night lifer's, stark drum machines and heavy synth bass. Proper grooving electro but with the spirit of golden era hip hop in its grasp. These guys collaborated with Tom Dolby on »Magics Wand« so it was the era of electronic experimentation in many ways. These 2 and »five Minutes Of Funk« were all classic in our bag.
Listen