Limerance könnte eines der Entdeckungen dieses jungen Jahres werden. Es ist das Debüt eines 20-jährigen Jungspunds, der das Samplism von J Dilla, die Fertigkeiten derzeit angesagter Beatmaker und die sonnenhelle Klangfarbe von Toro y Moi-Tacks zusammenbringt. Erstaunlich, zumal Jon Pritchard ein in Coventry aufgewachsener Brite ist, was dann auch den zarten IDM-Einschlag erklärt, der den elf Tracks seines Debüts auch anhaftet. Mary Anne Hobbs, die beliebte Auskennerin von BBC Radio 1, hat ihn im letzten Jahr zum »Favourite Unsigned Artist of 2010« erklärt. Den Titel wird Young Montana? nicht verteidigen können, denn Daddy Kev hat genau hingehört und keine Sekunde gezögert, ihn für sein Label Alpha Pub zu verpflichten. Für uns hat Jon Pritchard zehn seiner derzeit liebsten Platten herausgesucht und kommentiert.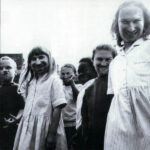 1 – Come To Daddy by Aphex Twin
taken from the Come To Daddy EP, Warp 1997
Find it at hhv.de: EP
One of the first electronic albums I ever bought, the
Come To Daddy EP
set the standard for everything that followed.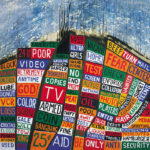 2 – Hail To The Thief LP by Radiohead
taken from the LP Hail To The Thief, EMI 2003
If you've not heard this album, you must have been living in a rock for the past decade. For me this is the best Radiohead album theres been so far. The production is immense, and just as inspiring if not more, production-wise, than any electronic artists.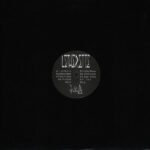 3 – In July Focus by Letherette
taken from the Letherette EP, Ho Tep 2010
Find it at hhv.de: EP
I remember stumbling upon Letherette a couple of years back, before I'd heard of J Dilla, or any of the guys in the beat-scene, and they were really inspirational for me at the time. This is a stand-out track for me, it's so smooth.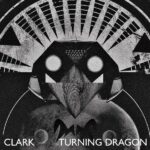 4 – Turning Dragon LP by Clark
taken from the LP Turning Dragon, Warp 2007
Find it at hhv.de: LP
Clark has an amazing way of making his music breathe with life. This album in particular is very synthetic, yet it snarls, recoils and feels, like a living beast. The fact is I've never been into techno, yet this album is just incredible!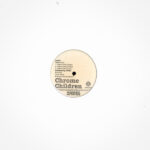 5 – Take It Back by Jaylib
taken from the 12inch Take It Back, Stones Throw 2007
Find it at hhv.de: 12inch
This was the first track I ever heard by either Madlib or J Dilla. It's been the ringtone on my mobile phone for over a year and I've still not got fed-up of it. Quite a feat by any standard!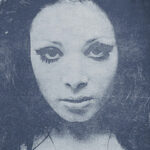 6 – S. Maharba EP by S. Maharba
taken from the EP S. Maharba, Occular Science 2010
This album has been on rotation for a long long time. Choice sampling, devastatingly beautiful, dark beats from S.Maharba. This album should see a re-release later this year on Andrew Meza's new BTS label, and I was also lucky enough to have S.Maharba make the artwork for my album, Limerence. He's a beast.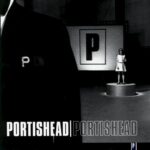 7 – Only You by Portishead
taken from the LP Portishead, Go Beat! 1997
Find it at hhv.de: LP | CD
Really love all Portishead's work, but this one is a standout track for me.
8 – Quality Control LP by Jurassic 5
taken from the LP Quality Control, Rawkus 2000
Find it at hhv.de: LP | CD
One of the first Hip-hop albums I bought a few years back. Most stuff I tend to listen to is quite dark and abrasive, but J5 just bring that feel good factor.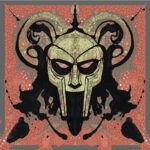 9 – The Mouse And The Mask LP by Danger Doom
taken from the LP The Mouse And The Mask, Lex 2005
Find it at hhv.de: LP | CD
14 bangers.
10 – L'Amore LP by Lewis
taken from the LP L'Amore, Private Press 1983
Find it at hhv.de: LP | CD
I recently found this album whilst searching for samples and was taken aback by its beauty, I'm not messing with this one! With a similar feel to Arthur Russell, this album is all the things you wish you could say to the person you love. And with nearly all the vocals almost completely incomprehensible, it only makes the album even more stunningly powerful.