Wir fragen Musiker nach 10 Tracks, durch die sie geformt, gebessert und gebildet wurden und bitten sie diese Auswahl zu kommentieren. Diesmal hat sich der Jack Lever aka Bering Strait dieser Aufgabe angenommen. Der Mancunian hat im letzten Jahr zusammen mit seinem Kollegen Joe Synkro als Kiyoko für einige Aufmerksamkeit gesorgt. Nun liegt seine erste Solo-EP, »Apart«, für das wiedererstarkte Traditionslabel Apollo Records vor.
1 – »Hummer« by The Smashing Pumpkins
taken from the LP »Siamese Dreams«, Virgin 1993
Find it at hhv.de
:
2LP
*
The Smashing Pumpkins were pretty much the first thing i was introduced to musically, my mum was a massive fan and there albums were always lying around at home. I picked this track because I love the epic breakdown in the last section.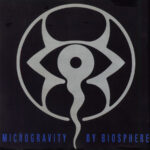 2 – »Ttranquilizer« by Biosphere
taken from the LP »Microgravity«, Origo Sound 1991
I had never heard of Biosphere until a friend recommended him to me recently, now I am hooked. I think our approach to making music is kind of similar.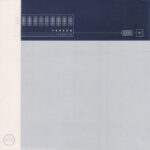 3 – »Phonetik« by Phonem
taken from the LP »Phonetik«, Morr Music 1999
I love this track! I am a big fan of all the early Morr Music and City Center Offices releases. Theres something that really appeals to about that sound, lo-fi drum rhythms layered with rolling keys and weeping melodies, all sequenced on hardware.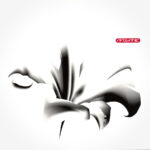 4 – »Instant Gods Out Of The Box« by Arovane
taken from the LP »Lillies«, City Centre Offices 1993
Arovane's »Lilies« album is one of my favorite albums. This track in particular is one of my favorite's. The beat in it is so addictive and such beautiful strings.
5 – »Apocalypse« by Black Uhuru
taken from the LP »The Dub Factor«, Mango 1983
A while ago I got into dub music and the black uhuru »The Dub Factor« album really stood out to me. I love the production in this track, true masters of the desk and fx.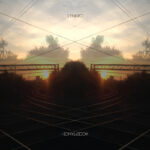 6 – »Don't Want« by Synkro
taken from the »Acceptance EP«, Apollo 2013
Find it at hhv.de
:
2x12inch
*
Synkro's »Acceptance EP« is one of my favorite records to come out recently. Don't want is a such a beautiful track and hits the spot in a club, also features vocals from joe himself.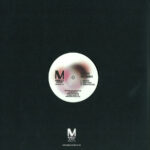 7 – »Head In hands« by Troy Gunner
taken from the 12inch »Fools Gold«, Apollo 2013
Find it at hhv.de
:
12inch
*
This is one of my favorite records of 2012, really refreshing production. Troys tunes always stand out at a dance.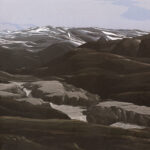 8 – »The Long Walk Home At Midnight« by Xela
taken from the LP »For Frosty Mornings And Summer Nights«, Neo Ouija 2003
This is a really nostalgic tune for me. I have had a lot of times walking home alone at night or camping with friends and this tune and album by Xela has been the perfect companion in those times.
9 – »Camouflage« by Seba
taken from the 12inch »Fools Gold«, Looking Good Records 1998
Although I don't make drum and bass I have to pay respect to it, such an uplifting form of music… This track is one of my favorite Drum'n'Bass tunes.
10 – »After We Talked« by Gold Panda
taken from the LP »Lucky Shiner«, Ghostly International 2010
Find it at hhv.de
:
CD
*
I thought the gold panda albums in 2010 where amazing. I love his melodies and the way he edits samples.