Sorry, aber um das Wort kommen wir wirklich nicht rum: Eklektizismus. Martin Højland und Simon Dokkedal verwurschteln als Den Sorte Skole Samples aus aller Welt zu einem kaum zu kategorisierenden Mix. Dabei hat alles ganz einfach angefangen. Den Sorte Skole waren am Anfang vor allem DJs, spezialisiert auf Reggae und HipHop, aber mit Interessen weit darüber hinaus. Folglich machten sie sich als Mash Up-DJs einen Namen, in Dänemark kannte man die Jungs als Garanten für eine Abriss-Party.
Und was wir 2015 ja fast schon wieder erfolgreich verdrängt haben: es gab eine Zeit, da waren Mash-Ups der Reeeenner. Neil Young mir Dj Premier? Hell Yeah! Den Sorte Skole machten direkt ein Mixtape daraus. »Lektion #1« erschien 2006, zwei Jahre später die »Lektion #2« und hierauf wurde es bereits komplexer. Das Album bestand aus Samples aus allen Genres von Prog-Rock bis Drum N Bass und kam aus allen möglichen Ländern zwischen der Türkei und der dänischen Heimat. Auf »Lektion #3« verabschiedete man sich schließlich komplett von Mash Ups und widmete sich ganz dem Samplen.
Man samplete tausende Sounds von über 250 Schallplatten aus 51 Ländern von sechs Kontinenten. – und scheiterte am »Sample Clearing«. So stand das Album am Ende als Free Download bereit.
Diesen Oktober erschien nun »Cowboys & Indians« mit Samples irgendwo zwischen Spaghetti-Western, Tribal Drums und Dub. Zeit also mal anzuklopfen und nach die beiden Dänen nach ihren wichtigsten Einflüssen zu fragen.
Emmes Top5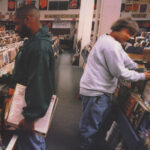 1 – »Endtroducing« by Dj Shadow, Mo Wax 1996
find it at hhv.de on small
To do a Top 10 Album List for us without mentioning Endtroducing by Dj Shadow would just be wrong. This album has clearly been a big inspiration and still worth a listen once in a while.. You'll probalbly even discover something new when you listen closely again. I can't believe this is already 20 years old..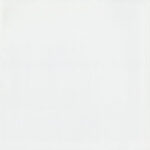 2– »Bowser« by Jonwanye, Alpha Pub 2011
Growing up playing classic computergames with the sound of crunchy 8-bit, this album from underground Los Angeles producer/rapper makes you want go back in time, grab that joystick and kill that endboss again. Mind-wrecking glimpse into the future of beats!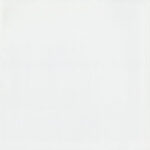 3 – »Ænima by Tool«, Zoo Entertainment 1996
Sometimes its feels right to listen to some complicated hard music and Tool is the perfect band for that. Thier second full length studio album is one of the best so far and takes you on a journey with the characteristic lead singer vocal, hard guitar/bass riffs and extraordinary drums. After finding this one sample of Bill Hicks talking about drugs everything made a whole lot of sense.
4 – »My Life In The Bush Of Ghosts« by Brian Eno & David Byrne, Nonesuch 1981
find it at hhv.de on Double-LP
Early sample based project by to living legends. This ground-breaking albums flows through african grooves, old radio-recordings and rytmical ambience. Its getting better ever time you'll put it on.
5 – »ATLiens« by Outkast, LaFace 1996
find it at hhv.de on CD und Double-LP
This album really spaced my out when it came out. Incorporating elements of dub, reggae, and gospel into the compositions of this Southern hip hop album made this one of my favourite ones. Still is to this day.
Martins top 5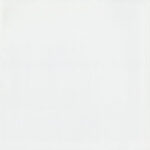 1– »The Fantastic Kill« by Watkin Tudor Jones, Fantastic Kill Entertainment 2005
It was 2005 and we were finishing Lektion I and I was living in Johannesburg. One night I went to this dodgy hiphop getdown and the most insane white guy went on stage in panties with space sunglasses and tattoos all over. He killed it completely. Flow, productions and attitude was so fresh and different – like from another planet. I went to see them as many times as possible, while I was down there and tried to push them to everybody when I came back. Nobody really cared. 4 years later, they changed their name into Die Antwoord!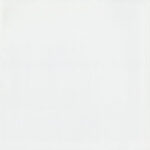 2 – «Sa-Re-Ga-Machan« by Ananda Shankar, EMI in 1981
We were in the proces of making Lektion II and I got my hands on this one. So trippy, like there is no boundaries at all. And so many killer samples. This is a trip deep into the jungle – very very inspirational. And so far from a western understanding of how music should be made.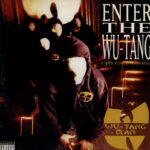 3 – »Enter The Wu-Tang (36 Chambers)« by Wu-Tang Clan, RCA 1993
find it at hhv.de on Used Vinyl, CD, Europe Vinyl Reissue, US-Reissue
I was 15, had just started high school and this album dropped and completely blew me away. It was my definite breakpoint into hiphop. The amount of talent and energy coming together here is insane. I am thankful that this was my opening into hiphop.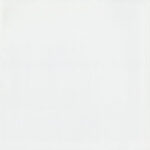 4 – »Værsgo« by Kim Larsen, CBS 1973
This is my all time favourite Danish album. So many good melodies, so good energy. Lyrics are simpel and naive, but not stupid. This is a record that I preach to my kids (together with Bob Marley!) and this is an album that I can always listen to. Kim Larsen is in his completely own league in Denmark.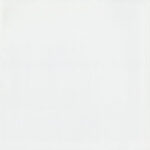 5 – »Push the Sky Away« by Nick Cave. Bad Seed Ltd. 2012
Most artists get more boring with age. Not the case with Nick Cave. This album is an absolute masterpiece – not a single bad track here. Instrumentations, lyrics and everything is awesome. My wife and I listen to this a lot!