Wir fragen Musiker nach 10 Tracks, durch die sie geformt, gebessert und gebildet wurden und bitten sie diese Auswahl zu kommentieren. Diesmal hat sich der britische Produzent und DJ Eric Lau bereiterklärt, uns seine Auslese vorzuzeigen. Fünf Jahre nach seinem Debüt »New Territories« erscheint nun das zweite Album namens »One Of Many«. In diesen fünf Jahren war er jedoch alles andere als untätig. Er teilte sich die Bühne mit Erykah Badu und Robert Glasper, veröffentlichte u.a. zahlreiche Singles und die Instrumental 12" »Makin' Sounds«. 9th Wonder sagt: »Dopeness«. Ebenfalls wurde »The Mission EP« mit Stones Throw Rapper Guilty Simpson veröffentlicht. Der Detroiter rappte schon auf Beats von J Dilla. Eric Lau ist ein großer JayDee Fan Kein Wunder also, dass sich auch ein Slum Village Track in seinen »10 Favourites« befindet. Doch auch Soul- und Jazzikonen wie Curtis Mayfield oder Stan Getz gehören zur Selektion des 31-jährigen. Seht selbst, woraus Eric Lau Inspiration schöpft.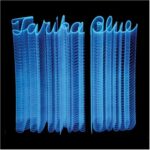 1 – »Truth is The Key« by Tarika Blue
taken from the LP »Tarika Blue«, Chiaroscuro Records 1977
Lyrics are so on point. I love the message and definitely resonates with what I stand for. Musicianship is next level too, especially guitar and synth solos!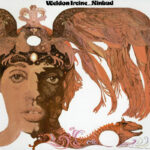 2 – »I Love You« by Wledon Irvine
taken from the LP »Sinbad«, RCA Victor 1976
This song just makes me feel good, Master Wel + Don Blackman = Magic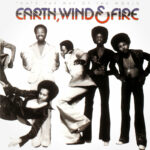 3 – »All About Love (Outro)« by Earth, Wind & Fire
taken from the LP »That's The Way Of The World«, Columbia 1975
Probably the best interlude ever. Other worldly music.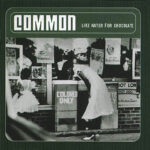 4 – »Nag Champa« by Common
taken from the LP »Like Water For Chocolate «, MCA 2000
Find it at hhv.de
:
CD
I just love the sonics of this song, the mix, the drums, the guitar, the sample all sound perfect.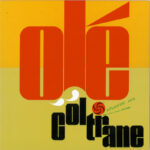 5 – »Aisha« by John Coltrane
taken from the LP »Olé Coltrane«, Atlantic 1962
Find it at hhv.de
:
LP
Flawless, makes me at ease. Helps me a lot in the winter. Could have it on repeat all day.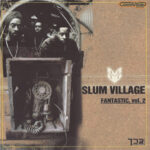 6 – » 2U4U« by Slum Village
taken from the LP »Fantastic Vol. 2«, GoodVibe 2000
Find it at hhv.de
:
3LP-Instrumentals
Just pure groove, and rhythm. I love the placement of the raps. Craziest use of sampling too, J Dilla used 2 small parts of D'Angelo songs and made this into something extra special.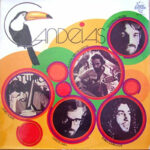 7 – »Managua« by Candeias
taken from the LP »Candeias«, Dare-Dare 1976
The piano just does something to me, I love the chord progression. Makes me think of the sun and it's great to cook or do emails to!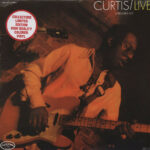 8 – »We The People Who Are Darker Than Blue« by Curtis Mayfield
taken from the LP »Curtis Mayfield live«, Curtom 1973
Find it at hhv.de
:
2LP
This was the first song I heard in my life that was inclusive of »Yellow« people and it really touched me. I was like ›Wait, he's actually talking to me too!‹ I played a live video of this to some students of mine once and found out that the performance was in aid of the charity
»Save The Children«.
I had just released a project for »Save The Children« and it really choked me up. Made me realize I was on the right path.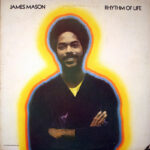 9 – »Sweet Power Your Embrace« by James Mason
taken from the LP »Rhythm of Life«, Chiaroscuro Records 1977
Just an epic groove, timeless music. Love the sound of all the instruments and I like the way the vocals don't come in for ages!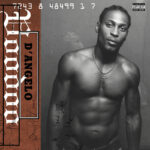 10 – »The Root« by D'Angelo
taken from the LP »Voodoo«, Virgin 2000
Find it at hhv.de
:
2LP
CD
One of the best recordings made within in my lifetime. Musicianship and sonics are on another level.