When the first STAUB party took place at Berlin's ://about:blank club in 2013, the city was a different one from today. Rents were still somewhat affordable, flats (with anmeldung!) not mythical white wales half of the city were chasing after, and the planned expansion of the A100 motorway—a serious threat to the existence of ://about:blank and half a dozen of other clubs—was something that felt more theoretical than imminent. It was also a different time in regards to the city's vibrant techno scene, which had just emerged on the other side of the minimal age. The sound was dark, the nights long, and the timelines of techno fans chock-full of pictures of DJs presenting their take on the Christ the Redeemer pose.
Buy at HHV
STAUB's approach was unusual in every respect. First off, the collective's parties started at 10 a.m. and went on until 10 p.m., meaning you would be confronted with a healthy mix of people not-so-healthily making it their second or third stop on a 30-hour bender and people who, after a full night's sleep and maybe a Sektfrühstück, were just starting out. All of them were drawn by the moderate prices, the relaxed atmosphere, and, last but definitely not least, the dry yet joyful sound. They certainly did not come for the line-ups though, which to this day are never revealed in advance. At STAUB, the party itself is the true headliner. Quickly, it became an institution in Berlin's multifaceted techno landscape and is still here to stay. Its next, expanded instalment is coming up on June 10th.
STAUB XXL at ://about blank
Having celebrated the series' tenth anniversary earlier this year with a 24-hour long party and the release of a compilation on the affiliated label Intergalactic Research Institute For Sound, its founder Irakli Kiziria picks ten EPs and tracks that have shaped the sound in recent times. Kiziria—who runs STAUB together with two partners-in-crime Ines Manseder and Jan-Frederik Henschen—in true STAUB spirit hasn't picked all-time classics, but rather vinyl records that he has recently been buying and playing as a resident there, and which thus represent it today. After all, that's precisely what the series is all about: getting lost in and enjoying the current moment. Get ready to get dusty, and don't forget to rinse once you're done.
---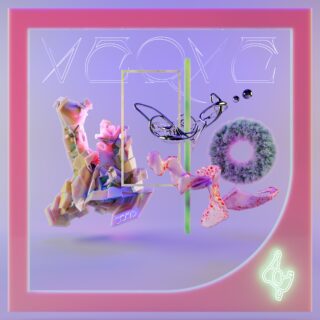 JakoJako
Verve EP
Mute • 2023 •
from 14.99€
Irakli Kiziria: I was immediately convinced by this record, and not only because I think JakoJako is one of the most promising artists in techno today. The music has a very special atmosphere that is very intense. If you use it right, it unfolds its effect like an explosion of emotions.
Redaktion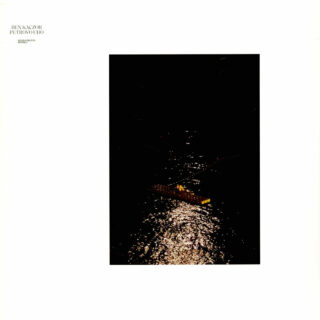 Ben Kaczor
Petrovo Uho
Dial • 2023 •
from 33.99€
Irakli Kiziria: The latest offering from DIAL Records, full of emotion and stories. Perfect for an afternoon in the STAUB garden.
Redaktion
Stanislav Tolkachev
How Much Do You Know? EP
Mord • 2023 •
from 14.99€
Irakli Kiziria: Techno doesn't exist for me without Stanislav Tolkachev. His latest EP on Mord is of course another masterpiece of contemporary techno. There is nothing more to say about it.
Redaktion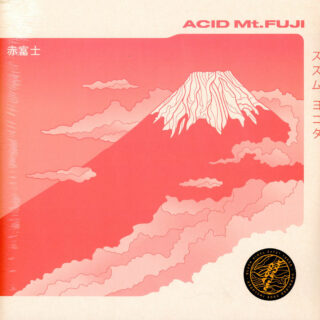 Susumu Yokota
Acid Mt. Fuji
Midgar • 2018 •
from 27.99€
Irakli Kiziria: An album with many facets, suitable for all kinds of situations. Downtempo for outdoors, hypnotic moments and experimental flourishes. But it works best in its entirety at home—just like all other of Yokota's productions.
Redaktion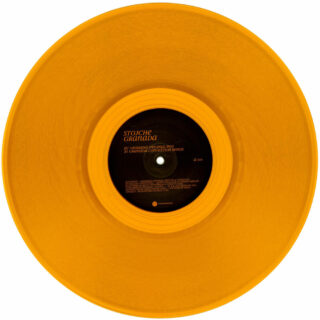 Stojche
Granada Convextion Remix
Granada • 2023 •
from 13.99€
Irakli Kiziria: Whether it's the original or the remix, it doesn't matter—both are on point!
Redaktion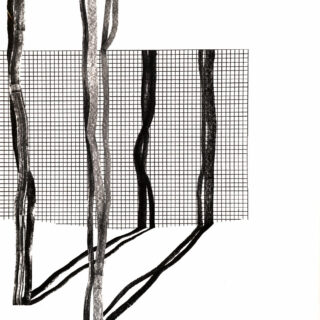 Various Artists
Systema Naturae II
Irakli Kiziria: Perfect music for the start of a STAUB party, trippy and musically diverse. It's hard to decide which tune to play! All have very special and unique musical qualities.
Redaktion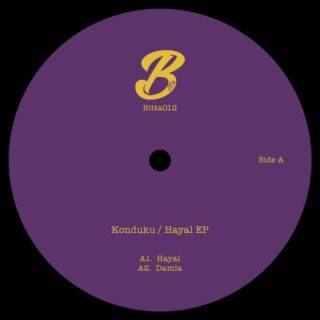 Konduku
Hayal EP
Bitta • 2023 •
from 12.99€
Irakli Kiziria: The latest offering from DJ Nobu's new label. This »mountain valley sound« directly made its way into my record bag straight from Japan. Again, it's really difficult to pick a track from this. Diverse and emotional.
Redaktion
Industrial Romantico
Cuore, Anima, Sangue E Metallo EP
Italo Ghetto • 2023 •
from 13.99€
Irakli Kiziria: Uno, due, tre, quattro, let's go: Italo-Ghetto! There's little to add to the description: »My sound speaks as if it were a friendly discussion between grandmothers, prostitutes and drug dealers who frequent the same benches drinking iced tea in the afternoon.« This is the STAUB garden sound!
Redaktion
Laura BCR
Human Behavior
Live At Robert Johnson • 2023 •
from 14.99€
Irakli Kiziria: »A beat that is the heartbeat of techno,« says the description of this record and that's exactly how it sounds. It is perfect for emotional attunement; for setting the pace and showing where the journey can go.
Redaktion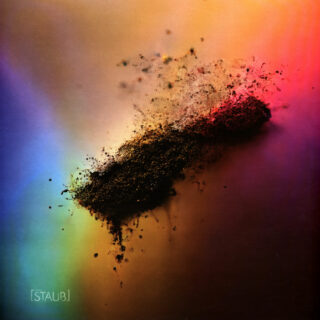 Various Artists
STAUB 007
Intergalactic Research Institute For Sound • 2023 •
from 16.79€
Irakli Kiziria: As with all other STAUB compilations and events, the artists on this one will not be revealed. The focus is on the music, not on the names. This record is very diverse and represents the variety of music genres that we also play at our events.
Sebastian Hinz
Redaktion