Scott Morgen creates soundscapes with his music that are as confusing as they are fascinating. He has been releasing records for more than twenty years now with his Loscil project, which oscillate somewhere between ambient, minimal and dub, but are much more profound than many other releases in this genre. The sound Loscil makes opens up new perspectives and emotions in perception, leading us into a space where boundaries no longer have any meaning. 
Buy at HHV
In the 90s, Morgan played drums and guitar in various bands. (At the end of the 90s, for instance, in the indie band Destroyer around Dan Bejar). At the same time, he studied composition and electronic music, in search of his own musical voice. During this period, he worked intensively on sound and structure. In selecting his ten albums for this list, Morgan took a particularly close look at that time. »If there is such a thing as an underlying theme here, it's the fact that I mostly gravitated towards music that straddled the boundaries between genres and beyond,« Morgan explains. Besides Philip Glass, Gastr del Sol can also be found on the list. 
Colossal places of yearning 
Today, Scott Morgan lives in Vancouver and is one of those artists whose albums can consistently be found at the top of the year's best ambient record lists. But that would be to place his music in the wrong genre, because Loscil also moves outside this genre, even though his sound (also) revolves around the same musical idea. His compositions do not recede into the background, but open up vast landscapes, creating colossal places of yearning with the simplest of means, into which one is drawn. Nevertheless, everything clearly works inwards. 
The Canadian is currently releasing the album »Colours Of Air« in collaboration with the composer Lawrence English. Drones and organ sounds form the central elements of an introverted world. It's another album on which Loscil enters a space of his own with his sound. Here he reveals which albums have shaped his understanding of music. 
---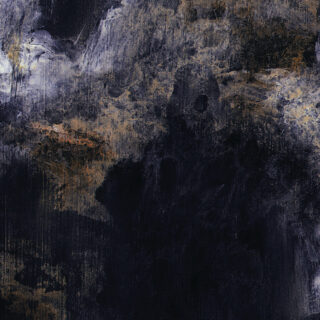 Labradford
Mi Media Naranja
Kranky • 1997 •
Loscil: Das war die erste Platte von Kranky, die ich gekauft habe. Ich glaube, das hat mich dazu gebracht, dort ein Loscil-Demo einzureichen.
Redaktion
Sly & Robbie Meet King Tubby
Sly And Robbie Meet King Tubby
Culture Press • 1984 •
from 26.99€
Loscil: Ich habe einmal geträumt, dass King Tubby und Arvo Pärt zusammen gearbeitet haben. Die Musik war perfekt. Es gibt so viele Dubs von King Tubby, aber diesen habe ich mir immer wieder angehört.
Redaktion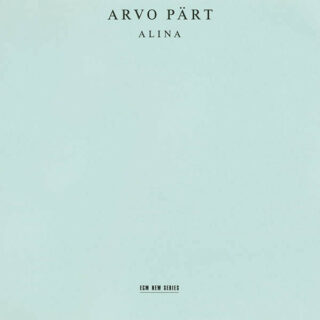 Arvo Pärt
Alina
ECM Records • 1999 •
from 22.99€
Loscil: Als ich noch moderne Musik studierte, sehnte ich mich immer nach mehr Gefühl. Alles drehte sich um Nieten und Schrauben, Mechanik, Theorie und eine Art akademischen Stoizismus. Arvo Pärt zu hören war, als würde der Himmel nach einem heftigen Regen aufklaren. Ein Beweis dafür, dass Musik auf eine Weise extrem sein kann, bei der es nicht um Muskeln, Effekthascherei oder Komplexität geht. Tief empfindsam und spirituell.
Redaktion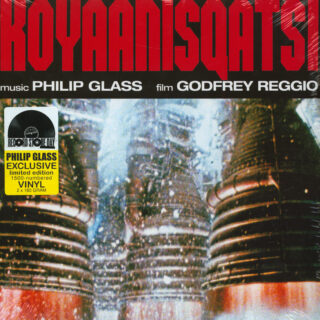 Philip Glass
OST Koyaanisqatsi
Orange Mountain Music • 1983 •
from 48.99€
Loscil: Ich habe diese Musik zum ersten Mal gehört, als ich den Film gesehen habe (zum Glück). Aber auch für sich allein ist die Musik so kraftvoll, dass ich immer noch eine Gänsehaut bekomme, wenn ich das Eröffnungsstück höre.
Redaktion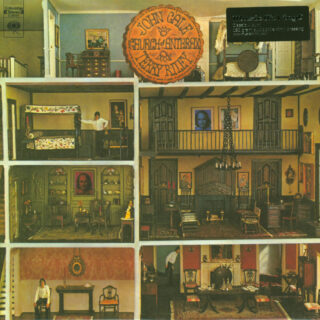 John Cale & Terry Riley
Church Of Anthrax
Loscil: Ich habe es in den 1990er Jahren in einer alten Plattenkiste gefunden, etwa zu der Zeit, als ich in der Schule Terry Rileys »In C« im Performance-Unterricht und in lokalen Indie-Bands gespielt habe. Für mich war es damals die perfekte Verbindung zwischen der Rockwelt und der Welt der minimalistischen Kunstmusik. Eines dieser unterschätzten Juwelen.
Redaktion
Steve Reich & Kronos Quartet
Different Trains / Electric Counterpoint
Nonesuch • 1989 •
from 16.99€
Loscil: Ich erinnere mich noch gut daran, wie ich diese Platte vor fast 30 Jahren in der Universitätsbibliothek gehört habe und von ihrer Interpretation überwältigt war. Ich bin ein großer Fan von Konzepten und programmatischer Musik, aber manchmal geht es zu weit und kann kitschig werden. Ich habe das Gefühl, dass das Konzept, Zugdurchsagen in Musik umzuwandeln, ein totaler Schwachsinn hätte werden können, aber in den Händen von Steve Reich und dem Kronos Quartet ist es genial.
Redaktion
Raymond Scott - Soothing Sounds For Baby 1-3
Music On Vinyl • 1999 •
from 32.99€
Loscil: Ehrlich gesagt kann ich mir nicht vorstellen, das für ein Baby zu spielen. Aber ich liebe das Konzept dieser Raymond Scott Baby-Alben, weil sie funktional einfach sind, aber die Musik selbst ist unerbittlich repetitiv und super experimentell und klingt anders als alles andere. Und das wurde in den späten 1950er-Jahren aufgenommen!
Redaktion
Howard Shore & Ornette Coleman
OST Naked Lunch
Mondo • 1991 •
from 54.99€
Loscil: Ich hatte eine Phase, in der ich mich sehr für Free Jazz interessierte, und Ornette Coleman stand im Mittelpunkt dieser Faszination. Ich hörte ständig »The Shape of Jazz to Come« und »Tomorrow is the Question«, studierte aber auch Filmmusik. So war diese Partitur (natürlich für David Cronenbergs Verfilmung von William S. Bouroughs' Buch) wie eine schöne und ungewöhnlich klingende Verschmelzung dieser beiden musikalischen Welten.
Redaktion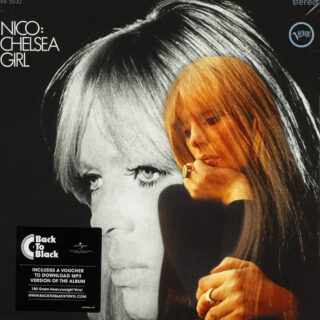 Nico
Chelsea Girl
Universal • 1967 •
from 28.99€
Loscil: Wie viele andere bin ich als Vevelvet-Underground-Fan zu diesem Album gekommen, aber es ist etwas ganz Besonderes. Spürbare Melancholie. Die Produktion ist irgendwie perfekt vereinfacht.
Redaktion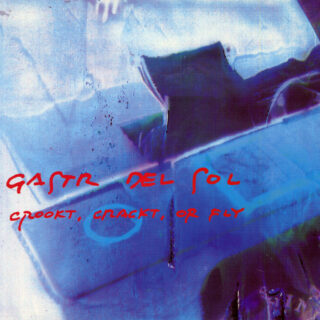 Gastr Del Sol
Crookt, Crackt, Or Fly
Drag City • 1994 •
from 14.99€
Loscil: Another band that really connected musical dots for me. The idea that songs could exist in some kind of dreamscape or that musical genres and styles didn't matter so much and could be smashed up and combined. Plus Chicago at this time was just the centre of the musical universe. Jim O'Rourke's guitar playing on this record is gold.
Redaktion