Since 2010, British multi-instrumentalist William Yates has been releasing sounds on the border between analogue and digital music as Memotone. His records have come out on labels as diverse as Black Acre, Accidental Meetings, Raised By Records, Project: Moonocircle, Sähko and most recently Impatience. He has collaborated with The Leafcutter John or Soosh. These lists show that the range of his work is wide. Sometimes he is said to be close to the jazzy fusion sounds of Jon Hassel, on the next release the electronica references of the early 2000s are more pronounced. On his latest album »How Was Your Life?« string arrangements are suddenly very present. On the other hand, much of what makes up Memotone's music comes to the point here for the first time.
Buy at HHV
Well, »How Was Your Life?«. The title was reason enough to ask Will Yates for a musical review of his life. The result is a list peppered with little trademarks of music history. He writes: »It's hard to write a list like this and not include records we all know and love, as generally, they are the ones we're first exposed to, so I'm not searching my mind for obscure gems and unknown genius, but giving my honest list of records that have shaped and inspired me. It just so happens one or two of them are (relatively) little known.«
---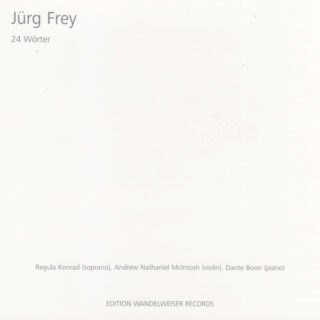 Jurg Frey
24 Wörter
Edition Wandelweiser • 2015 •
Will Yates: This song cycle (presented as a CD album on Edition Wandelweiser) contains some of the most beautiful music I've ever heard. I was given it as a Christmas present about ten years ago. At the time I was already taken by contemporary minimal composition, but this really took the breath out of me - or breathed life into me more truthfully! A fantastic album and definitely an all-timer for me. Jurg Frey has a fairly substantial catalogue, so if you also like this I recommend you dig deeper. 
Redaktion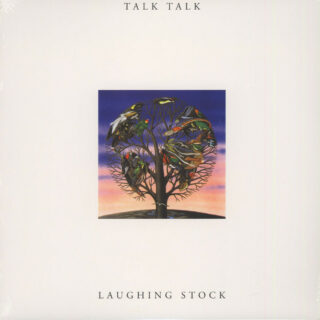 Talk Talk
Laughing Stock
Polydor • 1991 •
from 28.99€
If I was forced (against my will) to choose the one record that's had the most impact on me - both in terms of enjoyment and how that enjoyment has influenced my later listening, and my creative approach too - Talk Talk's 'Laughing Stock' (and also the self-titled Mark Hollis album) has to be it! First given to me by my dad when I was a young teen, forever changing what I thought about music and opening me up to a whole world of magic. 
Sebastian Hinz
Redaktion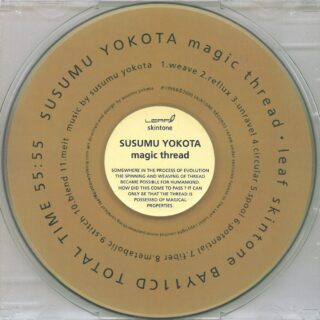 Susumu Yokota
Magic Thread
The Leaf Label • 1998 •
Will Yates: When I was a young musician (13/14 years old) I was fairly idealistic about music production, thinking real instruments and musicians playing them were important for music to be "valuable", then I was given a copy of 'Magic Thread' -an album that's almost entirely based on samples - and my understanding expanded and my self-conscious snobbery obliterated. Yokota was a master of sample manipulation and collage, and I think Magic Thread is his best work, informing so much music that followed. Special album!
Redaktion
Murcof
Remembranza
The Leaf Label • 2005 •
from 27.99€
Will Yates: Around the same time I was introduced to Susumu Yokota, I was also introduced to Murcof (both of whom were releasing music via the Leaf Label, based in Leeds UK) - I first heard »Remembranza« on BBC Radio 3's »Late Junction«, probably around 2005/6 (so I would have been 15/16) and it made a massive impression on me. In my teens, I was quite into heavy rock music (doom metal/grunge/sludgy stoner stuff...) and had always been into dark/horror-based stuff... I was suddenly listening to a record that had all that heaviness and darkness but was much nicer to listen too! hah. I'd always leaned towards dark tones, and this takes that darkness and pushes it into the bowels of the earth. It was the Resident Evil (PS1) soundtrack that I'd always wished for. Was a big influence on my early memotone material for sure. 
Redaktion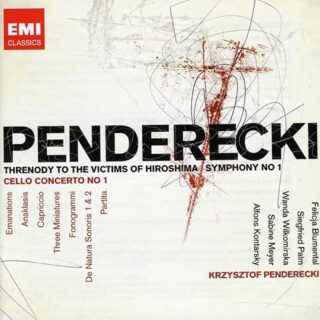 Penderecki
Threnody for the Victims of Hiroshima
EMI • 1959 •
Will Yates: This was the first record I heard as a kid that showed me how extreme music could be. Truly powerful and fully capable of flooring a person. I saw »The Shining« at far too young an age, but although terrified, I was compelled by the music - most of which my dad happened to have on vinyl (he always told me Kubrick was a charlatan and didn't pay the composers to use their music in his films, I'm not sure if this is true or not! Hah) - Either way, the music was incredible and taught me how much could be expressed through abstract vibrations alone. A lesson that has stayed with me.
Redaktion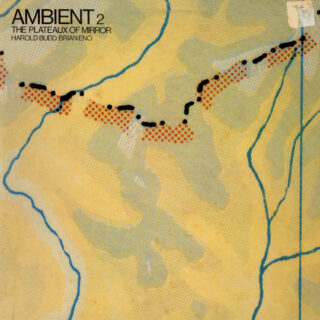 Brian Eno & Harold Budd
Ambient 2 (The Plateaux Of Mirror)
Editions EG • 1980 •
from 19.99€
Will Yates: To swerve us away from the gaping abyss, I'm including 'Ambient 2'. Again, mostly due to its formative aspect - it being the first real "ambient" record I ever heard - but it's also still one of the best! 
Redaktion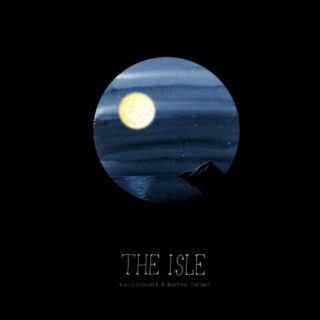 Wechsel Garland & World Standard
The Isle
Staubgold • 2005 •
Will Yates: I went through a long period of fascination with the darkest music I could find, looking for the most extreme versions of music in those categories (mostly it all paled in comparison to the great contemporary composers like Penderecki, Schnittke, Bartok etc.) and then I heard »The Isle« and something in my brain clicked. What a truly charing little album! What the hell am I doing looking for and making such dark music when THIS music is so wonderful and sounds so much closer to the person I am and how I live my life? - It's such a simple and blissful record, and opened a door I clearly so desperately needed to find. 
Redaktion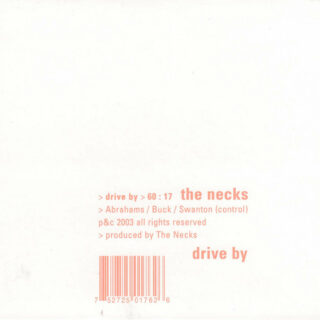 The Necks
Drive By
ReR Megacorp • 2003 •
Will Yates: Various albums from The Necks could have ended up on this list, but I've chosen »Drive By« because it was the first one I heard. Having a »band« album that's just one long, slowly progressing track was revelatory to me at the time of discovery. Also, that slow, sleazy jazz-adjacent sound is one that's rubbed off on me, certainly. Also, you can bet if The Necks' made a list, »Laughing Stock« would be on it. 
Redaktion
Aaron Dilloway of Wolf Eyes
Psychic Driving Tapes
The Trilogy Tapes • 2015 •
from 20.99€
Will Yates: Catching up with my present a little with this one. Again, Aaron Dilloway couldn't really be selected for one album but more based on his aesthetic approach and general "sound", but Psychic Driving Tapes is as good an example as you'd need. Tape-based madness with such a strange comfort/discomfort dissonance, at once bringing back old memories whilst opening up entirely new pathways. A legend of our times and a true inspiration! 
Redaktion
Jon Hassell 
 Aka / Darbari / Java - Magic Realism
Editions EG • 1983 •
Will Yates: As anyone who knows his music can tell, I've heard a Jon Hassell record or two... Haha. It would seem reticent of me not to include him on this list, so this is my favourite of all of his very favourable catalogue.
Redaktion