Bereits seine erste 12" »Could It Be/Shimmer« die 2011 auf Pictures Music erschien, ließ Anhänger elektronischer Musik aufhorchen, traf sie doch durch die euphorisierende Verschränkung von UK Garage und House den Zahn der Zeit. Entsprechend hoch waren gleich die Erwartungen an Dauwd Al Hilali, den Newcomer mit irakischen Wurzeln. Während die Klänge der »What's There EP« als Gehversuch eines jungen Talents registriert wurden, war es dann der modifizierte Sound auf »Heat Division« der die letzten Skeptiker von ihren Hockern riss.
Nachdem der in Wales aufgewachsene Producer seine atmosphärisch-warmen Kinderschuhe endgültig gegen House- und Techno-taugliche Boots getauscht hatte, könnte Dauwd mit dem kürzlich auf Kompakt veröffentlichten »Kindlinn« die Zielgerade zum Durchbruch eingeschlagen haben. Mit treibenden Rhythmen und epischen Melodien präsentiert er eine romantische Version von Techno und vereint dabei unterschiedliche Einflüsse. Für uns hat Dauwd seine 10 Favourites notiert. Sie zeigen: Sein spielerischer Ansatz wurde unter anderem von The Supermen Lovers und den Junior Boys geprägt. Inwiefern, lest ihr selbst.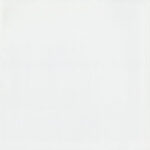 1 – »Formenverwandler« by Der Zyklus
taken from the 12" »Gigolo #63«, International Deejay Gigolo Records 2001
Dauwd:
The Drexciya sound, I love this track so much, its wonderfully simple.  The production is really raw and the vocal eq'd so harshly yet fitting perfectly.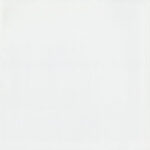 2 – »Made In Dublin« by Bomb Jack
taken from the EP »Payoff«, D1 Recordings 1997
Dauwd:
One of the first electronic 12" I ever had, I think I was around 14 and the guy I'd bought the second hand turntables from gave it to me to 'start'. I remember it always.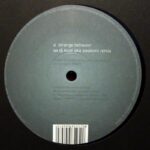 3 – »Strange Behavior [DJ Koze Aka Swahimi Remix]« by Blagger
taken from the EP »Strange Behavior«, Perspectiv 2009
Dauwd:
I' m a huge fan of Koze, especially his remix work, and this was one of the first tracks of his that really got my attention. What he does to hihats is wizardry.  The track builds so gently yet still surprises.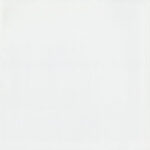 4 – »Brian Le Bon« by Roman Flugel
taken from the 12" »Brian Le Bon«, Live At Robert Johnson 2010
Find it at
hhv.de
: 2LP Dauwd:
Reminds me so much of Kraftwerk, a beautifully arranged piece of electronic music, this tracks wanders so elegantly through Flugel's palette of sound.  
5 – »On the Run« by Pink Floyd
taken from the LP »The Dark Side Of The Moon«, Capitol 1973
Find it at
hhv.de
: LP, CD Dauwd:
I think this was the first piece of electronic music I remember hearing.  My Mother would play 'Dark Side Of The Moon' at home when I was very young and I vaguely remember not really understanding what I was hearing with 'On the Run'.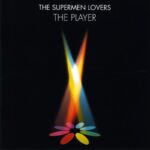 6 – »Dance With You« by The Supermen Lovers
taken from the album »The Player«, Lafesse Records 2002
Dauwd:
Keeps you guessing all the way through.  A friend of mine played it for me at Panorama Bar recently and it was perfect.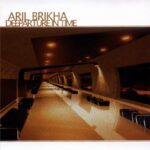 7 – »Groove La Chord« by Aril Brikha
taken from the 12" »Deeparture in Time«, Fragile Records 1998
Find it at
hhv.de
: 2x12inch Dauwd:
A big record for lots of people i'm sure, I've played it out countless times, and love it when any DJ plays it.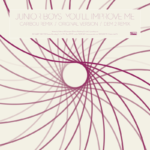 8 – »You'll Improve Me [Caribou Remix]« by Junior Boys
taken from the 12" »You'll Improve Me«, Domino 2011
Find it at
hhv.de
: 12inch Dauwd:
I have always been inspired by Dan Snaith's work, and this remix seems to me a real exercise in the freedom, and playfulness his has in his sound.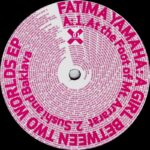 9 – »What's A Girl To Do« by Fatima Yamaha
taken from the 12" »A Girl Between Two Worlds«, D1 Recordings 2004
Dauwd:
Such a groove, such a hook, this one I've not really played out so much but I play it at home all the time.  Greater than the sum of its parts.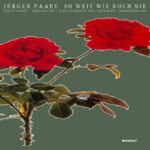 10 – »So Weit Wie Noch Nie« by Jürgen Paape
taken from the 12" »So Weit Wie Noch Nie«, Kompakt 2002
Find it at
hhv.de
: 12inch' Dauwd:
Maybe my favourite Komapkt record!?  I dont even understand what she is singing about, but I love it.