He got his first trumpet when he started school. At 14, he invested in the Ninja Tune label catalogue. Later, Alice Coltrane spun on the turntable – and it was all up for Matthew Halsall. At the age of 40, the British trumpeter is no longer one of the youngest horn players in UK jazz. But he is one of the best known. With Gondwana Records, Halsall also oversees a label that has made groups like GoGo Penguin and Portico Quartet, but also Hania Rani and Chip Wickham well-known.
The fact that musicians find a »new voice« with their music, sometimes also learn or even speak, is one of the often quoted stories in the business. It applies to Matthew Halsall. As a teenager, he had difficulties with the language. In a »slightly different school« he learned yoga. Two sun salutations later, spelling no longer mattered, Halsall meditated to his own enlightenment: spiritual jazz.
In the 2000s, Halsall often takes his trumpet to Matt & Phred's, a jazz club in Manchester where like-minded people exchange ideas about the legacy of Coltrane, Lateef and Sanders.In 2008, he founded Gondwana Records – Halsall had picked up the name from his mother's clothes shop – and released his first record. Another followed, and the third landed on Gilles Peterson's desk.
With »An Ever Changing View«, his latest release, he has explored »an universe of sound«, that is to say: it clangs, rattles and rattles to the trumpet like on a cleansing retreat in the Amazon Delta – no wonder, after all, Halsall often escapes his rainy reality in Manchester with rainforest sounds on YouTube. On the basis of ten albums, he has explained to us which records have shaped, improved and educated him.
---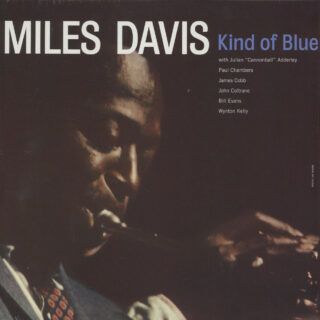 Miles Davis
Kind Of Blue
Columbia • 1959 •
from 24.29€
Matthew Halsall: A timeless classic and probably the first jazz album that I felt a deep connection to. I love every single note on this record, it's a masterclass in modal jazz improvisation and composition. I've played along to all of Miles' trumpet solos on this record many, many times.
Redaktion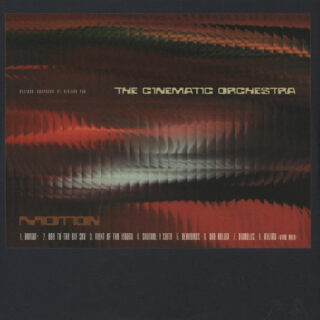 The Cinematic Orchestra
Motion
Ninja Tune • 1999 •
from 26.99€
Matthew Halsall: This album gave me a super fresh perspective on how to compose jazz in a more contemporary way. I love the way J. Swinscoe sampled things like Buddy Rich's 'Willowcrest' and 'Channel One Suite', Elvin Jones's 'Kalima' and Herbie Hancock's Death Wish soundtrack.
Redaktion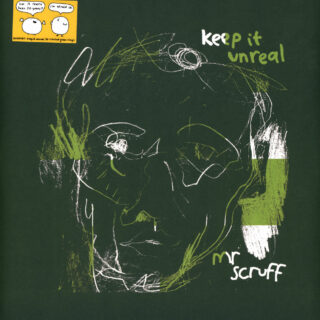 Mr.Scruff
Keep It Unreal
Ninja Tune • 1999 •
from 25.99€
Matthew Halsall: Another killer album on Ninja Tune and a Manchester legend. Both Mr. Scruff's 'Keep It Unreal' album and his club night of the same name opened my mind to so many fun musical possibilities.
Redaktion
Pharoah Sanders
Journey To The One
Theresa • 1980 •
from 32.99€
Matthew Halsall: I think this is one of my favourite Pharoah records of all time. I first heard the track 'You've Got To Have Freedom' on the dance floor at one of Mr. Scruff's nights and went home and searched for days for anything I could find by Pharoah, and it was through these searches I also discovered his work with Alice Coltrane, which changed my whole musical direction and introduced me to the world of spiritual jazz.
Redaktion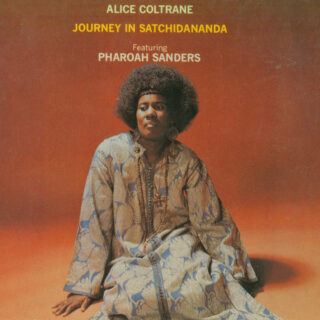 Alice Coltrane
Journey In Satchidananda
Impulse • 1970 •
from 28.99€
Matthew Halsall: This was the first Alice Coltrane album I heard as it features Pharaoh Sanders and I cannot tell you how many times I've listened to it. I became absolutely obsessed with it and have even done a cover of the title track with my band.
Redaktion
The Cinematic Orchestra
Every Day
Ninja Tune • 2002 •
from 41.99€
Matthew Halsall: I remember when this album came out it totally blew my mind! I love the combination of samples and jazz session musicians such as drummer Luke Flowers, pianist John Ellis and bassist Phil France (all friends of mine based in Manchester) and the deep soulful vocals of Fontella Bass and Roots Manuva are just killer!
Redaktion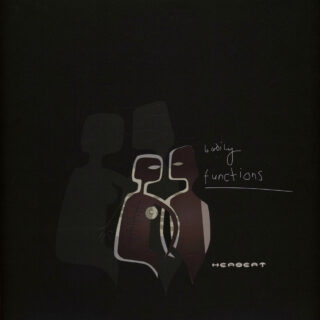 Herbert
Bodily Functions
Accidental • 2001 •
from 36.99€
Matthew Halsall: I remember discovering this album in the library at college whilst studying sound engineering and music technology. It's a very unique and beautiful album which combines many sample techniques with jazz session musicians and vocalists, and although it came out in 2001 it still sounds super fresh.
Redaktion
Lonnie Liston Smith & The Cosmic Echoes
Expansions
Flying Dutchman • 1975 •
from 24.99€
Matthew Halsall: I love listening to this album both when chilling out at home or on the dance floor. It's super cosmic! The combination of spacey fender Rhodes, synths, flute, vocals, bass, drums and percussion is definitely a favourite of mine.
Redaktion
Makaya McCraven
In These Times
XL Recordings • 2022 •
from 25.99€
Matthew Halsall: Makaya has become one of my favourite contemporary jazz drummers / composers / producers and this album is a great listen from start to finish with a lush variety of instrumentation.
Redaktion
Web Web X Max Herre
Web Max
Compost • 2021 •
from 24.99€
Matthew Halsall: Another decent contemporary album / band I've been listening to a lot is 'Web Max' by Web Web. I love their retro but fresh sounding production
Sebastian Hinz
Redaktion