Es gibt so einige Musiker, deren Klangwelten stilistisch kaum zu fassen sind. Das britische Duo Cloud Boat bewegt sich dabei irgendwo zwischen James Blake, Mount Kimbie und Vondelpark, und das so überzeugend, dass sie bereits im Vorprogramm der ersten beiden auftraten. Auf dem Radar der Post-Dubstep-Szene erschienen die Londoner Sam Ricketts und Tom Clarke erstmalig im Jahr 2011 mit dem sphärischen Track »Lions On The Beach«. Seit ihrem ersten Studioalbum »Book Of Hours« gelten sie als vielversprechende Newcomer. Wie es sich für Bands kurz vor dem Durchbruch gehört, haben Cloud Boat seit dem Release ihres Debüts vergangenen Jahres nicht auf der faulen Haut gelegen: Das zweite Album »Model Of You« erscheint am 7.7. wiederum beim Apollo Records die ersten Singleauskopplungen sind seit dem Frühling draußen. Cloud Boat haben uns nun ihre 10 Favourites verraten. Mit den jeweils fünf wichtigsten Songs Ricketts' und Clarkes nähern wir uns Cloud Boat über ihre Einflüsse aus Folk, Post-Rock und Trip-Hop.
Sam Ricketts: »While I love buying and collecting records, I never have as much time as I'd like to sit and listen to them! My selections are taken from some of my favourites.«
1 – »California« by Joni Mitchell
taken from the LP »Blue«, Reprise 1972
Find it at hhv.de: LP
Sam Ricketts
:This is one of many records me and Tom both share a huge love for. I could happily have included any tracks from it, as for me it's pretty much a perfect album. The high note she hits on the chorus of this song is a particular highlight though; and I love the term 'sunset pig'!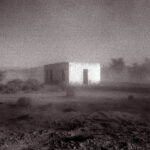 2 – »Mladic« by Godspeed You Black Emperor
taken from the LP »Allelujah! Don't Bend Ascend«, Constellation 2012
Find it at hhv.de: LP & 7inch Sam Ricketts
: »WITH HIS ARMS OUTSTRETCHED?!…«. Despite it being a fairly loaded term, I've always enjoyed people comparing the music we make to 'post-rock'! I discovered Godspeed when I was still at school, and they've remained one of my favourite bands ever since. Their brutal lack of compromise and informal stage set up is something that's always appealed to me, and I was understandably stoked when they released a new record a couple of years back. »Mladic« is simply a crushing way to spend 20 minutes. The vinyl package is also great, comprising of a 12″ and a 7″!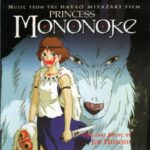 3 – »The Legend of Ashitaka« (Princess Mononoke OST) by Joe Hisaishi
taken from the LP »Studio Ghibli: Kokyo Kyokushu«, Mondo 2013
Sam Ricketts
: Anyone familiar with the Studio Ghibli series of films will know how moving the scores are, and I could have happily included any of them. I was lucky enough to receive the recently released vinyl compilation (beautifully packaged by Mondo Records) as a gift from my girlfriend (thank you again!). The orchestration on this extract is lush as ever, and the main melody is somehow mysterious yet triumphant at the same time!
4 – »The Rip« by Portishead
taken from the LP »Third«, Island 2008
Find it at hhv.de: 2LP Sam Ricketts
: When I finally discovered Portishead (embarrassingly late I should add) I felt like I'd found something I'd needed or wanted for a long time. It goes without saying that their first two records are classics, but »Third« particularly resonated with me. I love that it combines instruments both old and new, electronic and acoustic, seemingly random, vintage and 'broken' sounding effects, out of tune guitars and an astonishing voice. It's a record that doesn't feel 'of' a particular time or place and doesn't adhere to any particular genre; if any of this is even partly true of my own music I'd be very happy indeed. So many things about »The Rip« grabbed me straight away! The imperfections in the acoustic part, the vocal melodies and lyrics, the drive of the main beat and most of all the sound of the main synth arpeggios later in the track (you know the one I mean!)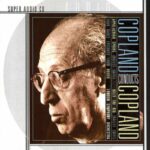 5 – »Appalachian Spring« by Aaron Copland
taken from the LP »Copland Conducts Copland«, CBS 1971
Sam Ricketts
: Classical music has and always will play big part in my life, and I was lucky enough to inherit a nice collection of vinyl from the Goldsmiths music department while studying there. »Appalachian Spring« holds a lot of nostalgic value for me, having played it a few times in youth orchestras when I was younger. It's a brilliantly written and diverse work, that covers so much ground in 25 minutes or so. Highlights for me include the rich and angular sustained chords of the intro, the general whimsy of it's folk themes, numerous polyrhythms and quick time signatures, the tuba entry between 5 and 6 minutes in (!) and not to mention the rowdy brass lines!
Tom Clarke: »The more I listen to music, the more likely it is that songs end up as mp3's on my computer and it's always a sad moment knowing that having the record in your hands makes the experience a million times better. But given my maxed out overdraft and inability to save money, I've only owned relatively few records in my life. Here are some of the best ones.«
1 – »Lover You Should've Come Over« by Jeff Buckley
taken from the album »Grace«, Columbia 1994
Find it at hhv.de: LP Tom Clarke
: This song is still one of the saddest things I have ever heard. The weeping of the accordion at the beginning followed by the slow melancholy lament that Jeff Buckley wallows in from start to finish is both addictive and heartbreaking. There's something about this album that feels like such a pure expression of emotion that is very rarely captured on record and I think it's quite special.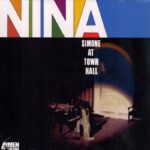 2 – »Black Is The Colour Of My True Love's Hair« by Nina Simone
taken from the album »Nina Simone at Town Hall«, Colpix 1959
Find it at hhv.de: LP Tom Clarke
: There's not much to be said about this song that it doesn't say for itself. It's one of the best known traditional folk songs sung live by one of the greatest singers to have lived. It's a beautiful old dirty tape recording and for the few minutes it plays, it puts you in a trance that feels like you're there with her and then the audience start clapping and you snap out of it.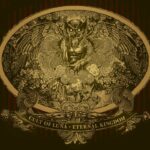 3 – »Owlwood« by Cult Of Luna
taken from the album »Eternal Kingdom« , Earache Records 2008
Find it at hhv.de: LP Tom Clarke
: The amount of times I've sat on the night bus home from work punching my legs to the rhythm of this song is too many to mention. The way the drums change from very staccato and straight to loose and swung throughout the song gives these moments of release which make you punch the air every time. There is also the fact that their guitar tone is like a mountain of angry wasps flying around a missile silo. If there is ever a moment when you feel you may want to delve into the world of progressive metal, then start and finish here.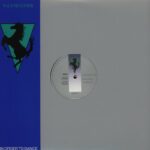 4 – »Acid Badger« by MPIA3
taken from the EP »Your Orders«, R&S 2012
Find it at hhv.de: 2x12inch Tom Clarke
: Because it's fucking silly and makes me want to kick everything.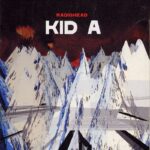 5 – »Idioteque« from Radiohead
taken from the album »Kid A«, Parlophone 2000
Tom Clarke
: This song is a masterpiece from start to finish, it has the most amazing mix of beautiful, addictive melody and metronomic, aggressive percussion which Radiohead have turned into a craft that only they know the secret to. Many bands have made similar music to great effect but the harmony between Nigel Godrich, Jonny Greenwood and Thom Yorke is something which only comes around once in any given lifetime. Interestingly Sam played me the original sample that the core melody is taken from recently and I still have no less love and admiration for the song.