Cécile Schott, alias Colleen, discovered the viola da gamba, a Baroque instrument said to be the most similar to the human voice of all instruments, when she was 15 years old while watching the French film, »All the Mornings of the World«. In any case, it certainly harmonised with her voice. She made the instrument her own, tuned it like a guitar, plucked it instead of playing it with a bow – and in doing so created her own world of sound.
Slowly but surely, new instruments were added. The gamelan appeared in her work a good ten years before it became common to set it to music. Colleen is constantly reinventing herself, expanding her view of music and composition, exploring dub as a production technique, delving deep into African music, making the unheard sound and simply doing things differently. One album, »Colleen et les Boîtes à Musique«, consists entirely of samples and loops taken from music boxes and spinning cans that one used to be able to find in most children's rooms in the western world.
I read the news today, oh boy
Cécile Schott has really gotten her teeth into synthesizers for a few years now, and of course she coaxes the most outrageous, intimate and conciliatory sounds out of devices like the Elka Drummer One, Roland RE-201 Space Echo, Moog Grandmother. Colleen would probably say that she makes music to make sense of what she can't understand. And she teaches us to listen.
Related reviews
Thrill Jockey have just released her new album »Le Jour et la Nuit du Réel«, the first purely instrumental album since »Les Ondes Silencieuses« (2007). Its seven suites are dedicated to the day and the night – as the reader who knows French will already have guessed from the title – and, like a kaleidoscope, fan out the moods and energies of a daily cycle.
We asked Cécile Scott to name 10 records that have shaped, bettered and educated her.
---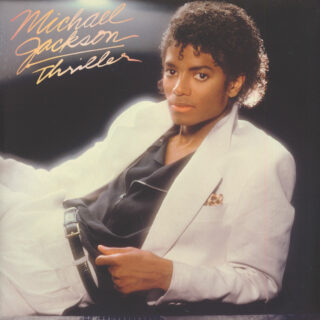 Michael Jackson
Thriller
Legacy • 1982 •
from 26.99€
Colleen: The first album I heard as an album, as opposed to just singles played on the local radio station of my small hometown. I was 6 in 1982 when the album came out, and at first my brother and I recorded »Billie Jean«, »Beat It« and »Thriller« from the radio on one of the cassettes we would make on the family portable radio-cassette player: we had this on repeat in the car on long trips to see my parents' respective families and I would try to sing along, obviously without knowing any English. The next summer, we visited an older cousin who had the album on vinyl and I distinctly remember being in his bedroom, marvelling at his 7" and LP collection, and copying the lyrics of the album.
Redaktion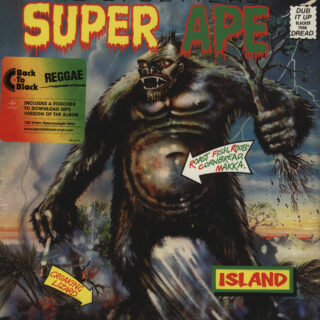 Lee Perry & The Upsetters
Super Ape
Universal • 1976 •
from 18.99€
The other formative sound of my childhood, which unexpectedly found its way into my family in the early 80s thanks to a compilation cassette that my parents bought at a motorway gas station. Unbelievably, this compilation – entitled »Kings of Reggae« – featured some of the most far out Lee Perry productions from the 3 albums »Super Ape«, »Roast Fish Collie Weed And Corn Bread« und »Return of the Super Ape«. I am now completely sure that this must have instilled in me an early sense of the power of production techniques, even at a subconscious level, and it probably explains my love of delay, the production tool I couldn't live without. 
Redaktion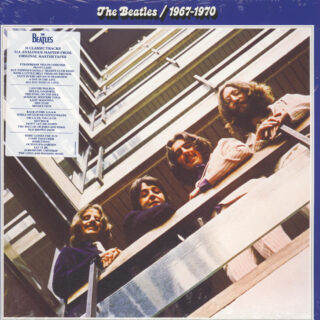 The Beatles
1967-1970
Capitol • 1973 •
from 52.99€
Colleen: Also known as the Blue Album, I borrowed it on cassette – along with the Red Album - when I was 13 from a school friend who was also the first person to show me real instruments (a Hammond-style organ and a classical guitar). I had heard »A Day in the Life« shortly before, on the Imagination soundtrack, lent to me on vinyl by another school friend, and it had been an epiphany, *the* moment I understood how powerful music could be, planting the seed for my desire to play instruments and make music. It would be another 2 years before that wish materialized, and in the meantime I listened to these 2 albums on repeat. 
Sebastian Hinz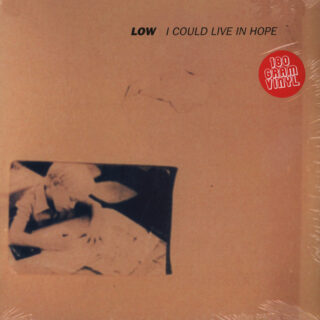 Low
I Could Live In Hope
Plain • 1994 •
from 33.99€
Colleen: An album that carries significance for me on both musical and personal levels. It came at the tail end of the first phase of my music-making, which was pop/noisy rock oriented.  I remember the exact moment I first heard "Words", on the radio, in my studio flat in Dijon where I had gone to study English at 18: I heard the first chord and rushed to press record on my hi-fi system, sensing this would be something special. It felt immediately like its own thing, completely out there on its own in its intense, heartfelt minimalism – two qualities I try to combine in my own music. I prepared a tape for my brother with this song on it, meaning to give it to him during the Christmas holidays, but never got the chance to do so, as he committed suicide two weeks after the album's release. To this day whenever I hear this album I think of that time period, and yet it doesn't spoil my enjoyment of the album's unique beauty. 
Sebastian Hinz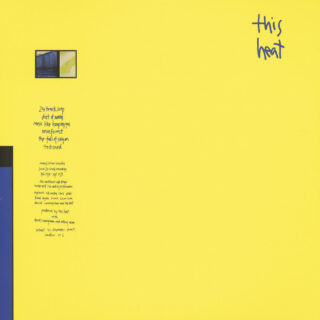 This Heat
This Heat
Piano • 1979 •
from 28.99€
Colleen: A slap in the face when I first heard it in 1995, especially when I realized that the album's recording started during the year of my birth, 1976. To this day still one of the most daring albums out there, a unique mix of abrasiveness, sensitivity, driving rhythm and lyricism, that refuses to choose between instrumental and sung music, acoustic and electronic, melody and experimentation – something I totally relate to. 
Redaktion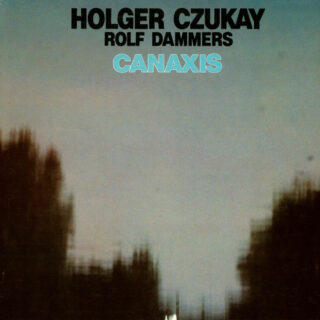 Holger Czukay / Rolf Dammers
Canaxis
Sppon • 1969 •
from 49.99€
Colleen: When I started work on what became my first album, »Everyone Alive Wants Answers«(2003), two albums shaped my decision to use sampling as a creative tool: this is the first. To think this was recorded in 1968 is absolutely mindblowing. I love Can's output, but there is something about this particular album that makes it stand out as a total forerunner of so much of what was to come in music over the next decades.  
Sebastian Hinz
Genius / GZA
Liquid Swords
Geffen • 1995 •
from 47.99€
Colleen: This is the second album that got me into sampling. The first time I heard »Liquid Swords«' title song, I was stopped in my tracks by this relentless chord sample and the ultra-charged atmosphere it created, moving forward like an unstoppable machine. If Canaxis showed me the "expansive" side of sampling, this particular school of hip hop showed me how a short sample could be turned into a razor-sharp tool. 
Sebastian Hinz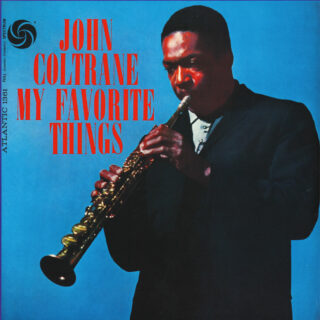 John Coltrane
My Favorite Things
Atlantic • 1961 •
from 38.99€
Colleen: The influence of jazz on my own music is barely perceptible except on a few songs – mostly on »Les Ondes Silencieuses« and »The Weighing of the «eart, especially the songs in which I used the clarinet – and yet jazz was definitely a strong indirect influence on me in the mid-2000s-early 2010s, with John Coltrane being – unsurprisingly - one of the musicians I most gravitated towards. Reading his biography by Lewis Porter also left a deep impression on me, reinforcing my understanding that a deep commitment to music-making is essential if one aims to make music long distance. 
Redaktion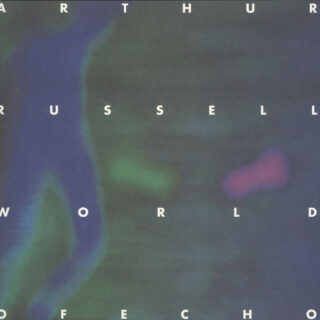 Arthur Russell
World Of Echo
Audika • 1986 •
from 28.99€
Colleen: I was kind of reborn as a musician with the discovery of Russell's music via the amazing Tim Lawrence biography which I read in early 2010, at a moment when I was feeling completely stuck in my music-making. His music showed me the way forward, making me realize I could sing without adopting traditional pop forms, that I did not have to choose between sung and instrumental music, and reconciled me with the use of heavy production effects, which I had somehow started to reject a couple of years earlier while going through a more minimal acoustic phase. 
Sebastian Hinz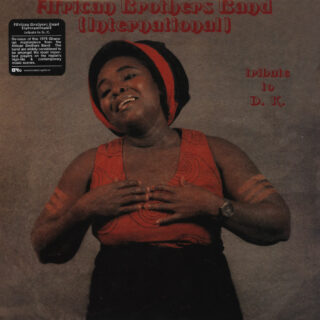 African Brothers Band (International)
Tribute To D.K.
Kindred Spirits • 1980 •
from 12.99€
Colleen: Musics from the African continent have had and still have a huge influence on how I play my instruments. I am originally a guitarist, I often go back to guitar-based music, and to me African musicians are the absolute masters of that instrument. It is really hard to pick just one album of African music, but a favorite of these past few years is this album by African Brothers Band, from Ghana: with their long freeform songs, stunning guitar, organs and drums, and plaintive vocals, it is music that moves and grooves but with a melancholy tinge - a combination I also try to have in my own music. 
Sebastian Hinz