Lando Kal macht schon 2010 mit seinem musikalischen Kompagnon Low Limit als Lazer Sword gemeinsame Sache – und das sehr erfolgreich. Soeben haben die zwei bei Modeselektors Monkeytown Records ihr zweites Album »Memory« veröffentlicht, was einer Meisterleistung gleichkommt. Man muss nämlich bedenken, dass Lando Kal vor einigen Jahren dem heimischen San Francisco den Rücken gekehrt hat, Partner Low Limitzog es nach Los Angeles. Und wie das in Fernbeziehungen so oft der Fall ist, irgendwann geht man dann doch fremd. Doch entgegen aller moralischen Gesetzmäßigkeiten ist niemand böse auf Lando Kal, schließlich profitieren alle von seinen Techno- und Deep House-Ausflügen auf Scuba's Hotflush Recordings, wo er seit vergangenem Jahr veröffentlicht. Der Blick in seinen Plattenkoffer verrät einerseits, worauf er bei seinen berüchtigten Sets derzeit auf keinen Fall verzichten kann. Andererseits lassen Lando Kals exklusive – und, wie zu lesen ist, während einer Zugfahrt verfassten – DJ-Charts hier und da aber auch durchscheinen, wie vielseitig sein Musikgeschmack ist.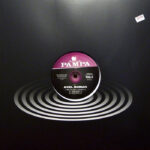 1 – »Purple Drank« by Axel Boman
taken from the 12" »Holy Love«, Pampa Records 2010
This tune is definitely the favorite as of late. It pretty much speaks for itself right out the gates with that spine tingling vocal, which is the main factor in why I like it so much. It's so sexy and sleek. The shaky horror film organ chords are a hit as well. All around magical tune that works wonders in various different moods.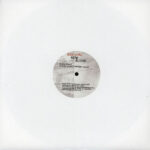 2 – »Slow Motion (Skudge Remix)« by Ben Sims
taken from the 12" »New Blood«, Theory Recordings 2012
Find it at hhv.de: 12inch
A great revisitation to classic techno as both Skudge and Ben Sims do quite well. That chord sequence is so funky and undeniably groovable. I can't help but bounce to this every time I throw it on. It's not far from the original Ben Sims effort but I love the drum sequencing on this Skudge remix a bit more. Such a good rhythm.
3 – »Control« by Model 500
taken from the 12" »Control«, R&S Records 2012
Find it at hhv.de: 12inch
This is another perfect example of why Model 500 aka Juan Atkins has been flawless in production since the classics. It's such a vibrant tune with many colors. I'm absolutely loving the nervous FM tone chords and the overblown drum programming on this one. It's a classic example of Detroit futurism at it's finest.
4 – »City Bar Reopen ›Live‹ Dancing« by Rick »The Godson« Wilhite
taken from the 12" »Soul Edge EP Pt.2«, Still Music 2004
Doesn't get much more soulful than this groover. I've been opening my sets up with this one lately. It rides so well and I really dig the muffled orchestral bass drums in the background. They really add to the overall rhythm. The Godson never fails.
5 – »Bobo (Dub)« by Hunee
taken from the 12" »Bobos Alone In Paradie«, Rush Houre 2010
Find it at hhv.de: 12inch
This one grabs me because of the heavy percussion and the hat programming. It gets a bit busy at times but still captivating and even very tribal-like especially with the added vocal calls. Good one Hunee.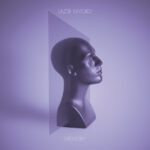 6 – »Let's Work (ft. Jimmy Edgar)« by Lazer Sword
taken from the Album »Memory«, Monkeytown 2012
Find it at hhv.de: LP CD
Yes, of course this is one of my own but I love it so much and had loads of fun working on this tune. Jimmy's vocals fit right in perfectly and i'm really glad we were able to create that dark yet sleek feeling we were going for when writing the track. Jimmy killed it on the talkbox work as well. It's easy to get tired of your own material you create and constantly hear, however this one I always seem to go back to and hasn't gotten old for me… yet, ha.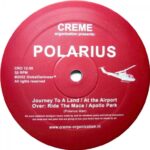 7 – »Apollo Park« by Polarius
taken from the 12" »Journey To A Land«, Crème Organization 2002
I always have a place in my heart for lo-fi production and gritty distortion. When used right, It can really glue things together and adds great depth to the overall vibe of the tune. In the case of this number, »Apollo Park« by Polarius, he really finds a sweet spot between gritty sleaze and nervous funk, which I thoroughly enjoy.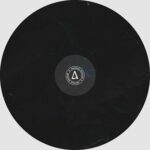 8 – »Lattitude« by Tomas Rubeck
taken from the 12" »Lattitude«, Amadeus 2011
Really beautiful composition this one. Loving the underwater feel or rainforest-esque atmospheres he creates for listeners to get sucked into. It's very ethereal and tranquil which is the sound I like to dive into, particularly when in transit like train rides. In fact, I'm listening to it and writing this on a train right this moment and it's a very fitting score to window gazing.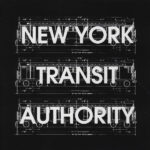 9 – »Off The Trax« by New York Transit Authority
taken from the Split-12" with Conqueror »Off The Trax/Highest Order«, Lobster Boy 2011
Find it at hhv.de: 12inch
Speaking of trains, here we have another gem of a tune, »Off The Traxx«, which has been in heavy rotation at the moment. I'm a big fan of the very skirmish and woozy sounds present here. It rolls along effortlessly with a pretty minimal approach yet hugely effective and the vocals are amazing. Again, more sleaze to add to the list.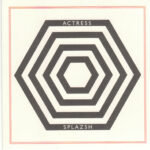 10 – »Lost« by Actress
taken from the Album »Splazsh«, Honest Jon's 2010
Find it at hhv.de: LP
Although he just dropped the new album, "R.I.P.", and it's a pretty wondrous peace of work, I had to list one of my all time favorites by Actress, »Lost« from the previous »Splazsh« album. Another captivating usage of bit-crushing and distortion, this tune is another one of those that I'll never get tired of. Does it every time. It has this unexplainable mystique to it that really pulls you in and the overall ringy tone of a lot of the sounds involved is such a great touch.