Lapalux
Ruinism Black Vinyl Edition
Brainfeeder • 2017 •
ab 26.99€
This for me is probably the most inspiring album I've ever come across. to this day i still reference it and a lot of my own music stems from this kind of melodic call and response, repetitious, minimalist approach to music.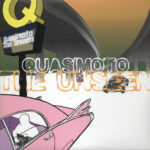 5 – »The Unseen« by Quasimoto, Stones Throw, 2000
find it at hhv.de on Vinyl 2LP
Such a great record. One of them rare records that i can put on and just vibe along with seemingly forever. The sampling abilities presented on this record blew me away and still do to this day. Classic.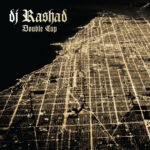 6 – »Double Cup« by DJ Rashad, Hyperdub, 2013
find it at hhv.de on Vinyl 2LP
I remember meeting Rashad when we played together in Japan and remembering how humble and gracious he was. This record for me brings me so much joy and still makes me move. His legacy lives on through his records and as much as his passing is such a travesty his music lives on forever.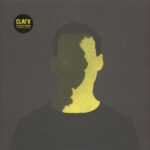 7 – »Flame Rave« by Clark, Warp, 2015
find it at hhv.de on Vinyl 12inch
I've been a fan of Clark from day one. I've been lucky enough over the past few years to play tours with him and hang out with him a lot. He's a bloody good bloke and everything he does always astonishes me both in a production sense and in a musicality sense.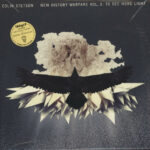 8 – »New History Warfare Vol. 3: To See More Light« by Colin Stetson, Constellation, 2013
find it at hhv.de on Vinyl 2LP
This is just phenomenal. It blows me away this mans abilities with the saxophone. The undulating rhythmic arpeggiated sequences in "To See More Light" gives me chills every time. Truly fascinating audio experience.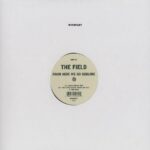 9 – »From Here We Go Sublime« by The Field, Kompakt, 2003
find it at hhv.de on Vinyl 12inch
Subtlety in music is incredibly important to me. This record is full of it and subtle shifting use of micro samples and brooding, elegant four to the floor kicks. This record always grounds me when I'm feeling lost and reassures me everything will be ok.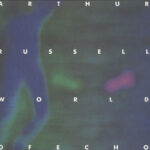 10 – »World Of Echo« by Arthur Russel, Upside, 1986
find it at hhv.de on Vinyl 12inch
So moving for me. Seemingly effortless and beautifully poetic. This really gave me a lot of thoughts on song structure and that there are no boundaries in how songs can develop or just be simple ideas and have equal power and appeal.