Ihre letztjährige Single »Big Coast« packte unser Jahrescharts-Exzellenzcluster kurz entschlossen auf die Eins, ihre DJ-Sets sind eine einzige Demonstration guten Geschmacks, das von Andrew mitgeführte Label Future Times hat immer noch keine schlechte Platte veröffentlicht und darüberhinaus sind die beiden auch noch ungefähr die kommunikativsten und unkompliziertesten Zeitgenossen, die man treffen kann. Grund genug für uns, Ari Goldman und Andrew Field-Pickering (alias Maxmillion Dunbar) zu einer Listening Session zu bitten, in deren Verlauf Gelegenheit war, den amerikanischen Soccer-Damen zu huldigen, über die Bedeutung von Dance Mania für die Wahlheimat der beiden (Washington D.C., respektive Baltimore) zu sprechen, Madchester-Überlebende beim Programmieren einer 909 zu feiern, die Unfehlbarkeit Kool Keiths zu diskutieren und zu erörtern, wer Lungston Hughes war. Von den zwanzig weiteren Platten, die hier keine Erwähnung finden konnten, mal ganz zu schweigen. In diesem Sinne: That's it! That's it! That's it!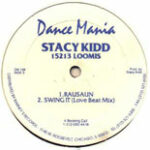 Stacy Kidd – Give it to me (Dance Mania 1995)
Ari:
Whoa!
Andrew:
Soundstream? Dance Mania? I've never heard this before. I like this. Who is it?
HHV:
Stacy Kidd.
Ari:
Stacy Kidd on Dance Mania? 1996?
HHV:
1995.
Andrew:
It's really good, like Paul Johnson-y. For a whole time this Daft Punk-y vibe was ubiquitous and I have a lot of records from then I need to get back into.
Ari:
(slowing it down by -6). That's a bit more our tempo.
Andrew:
Yeah, Dance Mania slowed down is always really, really good.
Ari:
We love Dance Mania but recently we've been playing them quite slow.
Andrew:
It's awesome how much this track breaks up, like real nasty.
Ari:
Dance Mania was definitely one of the first dance labels Andrew and I started geeking out about.
Andrew:
Yeah, you can find so many Dance Mania records for cheap if you go to the thrift stores in the States.
Ari:
And Baltimore dance music is pretty much based on Dance Mania, so that's also why we came across it pretty early.
EMBED:20094802:sc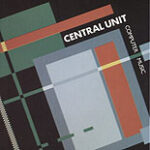 Central Unit – Computer Music (Future Dance 1987)
Ari:
This is tight, definitely has a Nu-Beat vibe to it. Don't know this song but Nu-Beat is one of my favorite genres but like all genres there's a whole lot of bad shit, which makes the awesome ones even more awesome. Is this from 1986?
HHV:
1987. I picked it because it's German and the Kraftwerk influence is so obvious.
Andrew:
Yeah, it sounds exactly like Kraftwerk.
Ari:
Yeah, Kraftwerk had such an impact on Nu-Beat and Andrew and I are heavily influenced by Nu-Beat. I would actually like to pick this one up. Let me take a look so I can find it (laughter). Oh hell yeah, it's on Future Dance.
EMBED:20094785:sc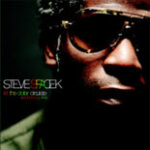 Steve Spacek – Dollar ( Sound In Color 2005)
Andrew:
Ooooh, I know this one. I have never heard this beat with singing though. This was on one of those beattapes that were circulating back then. This beat is really great.
Ari:
Unfortunately I was very Dilla-ignorant until Andrew played me a lot of his stuff.
Andrew:
(bops head). Shit is really, really so good.
Ari:
So fuckin' deep, so fuckin' good. I feel that there's such a strong sound similarity between Dilla and Theo (Parrish). It's hard to put my finger on it though. I first thought you were putting on an Ugly Edit.
Andrew:
The singing is pretty good, too. Curtis Mayfield-y.
Ari:
Who's the singer again?
Andrew:
Steve Spacek, the dude who's also in Africa Hitech. It's so awesome that he does stuff like this and then something like Africa Hitech.
Ari:
(looking at the back cover). Oh shit, there's an acappella,too.
Andrew:
This beat's so next level, though.
EMBED:20094768:sc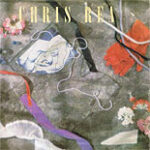 Chris Rea – Josephine (La Version Francaise) (Eastwest 1989)
Ari:
Oh hell yeah, fuck yeah, I love this song. This pushes the line of what Andrew likes but for me Josephine is a big time put-your-arms-around-your-friends-song.
Andrew:
Well, right now I'm loving it, it's boogie as fuck. This is the one with the longer intro, right?
HHV:
Yeah, it's the French version.
Ari:
I think Andrew never really loved that song until Hunee played it really late at our party in D.C. and it just fit so perfectly. I love shit like this.
Andrew:
At a certain point in this song I'm in an elevator, shopping for shoes.
Ari:
Haha, I love that vibe!
Andrew:
It's fun.
Ari:
I really like the funky crossover tunes by larger rock artists or shitty pop artists.
Andrew:
I like the good ones a lot (diabolical laughter).
EMBED:20094752:sc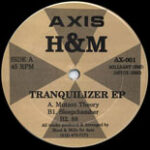 H & M – 88 (Axis, 1991)
Ari:
I love the production of stuff like this, I just wish it was a little slower. I mean how are you gonna dance to this all night? (Acid line comes in). Niiiice! Ist his Armando before he died?
HHV:
Nope. Any other guesses?
Andrew:
Mike Dunn? Kenny Larkin? Derrick May? Eddie Fowlkes? Stacey Pullen?
HHV:
It's on Axis.
Ari:
Oh, Jeff Mills then?
HHV:
Yeah, with Robert Hood.
Both:
Ah man, should have guessed that.
Ari:
Almost every Jeff Mills song I need to pitch all the way down. I love Jeff Mills but boy, he was in a rush.
Andrew:
Yeah, some Jeff Mills is fuckin' fast, I don't have a place for it, for me. I like Robert Hood a lot though. Minimal Nation is off the hook and the Hood Nation ones as well.
EMBED:20094738:sc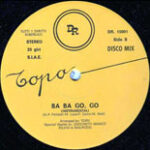 Topo – Ba Ba Go Go (DR 1983)
Andrew:
(does a cat impression) Haha, that sounds like a cat.
Ari:
I know this one but can't place it. There's so much music out there.
Andrew:
I have no idea what this is. Sounds like Codek or something. Like all this vaguely digital, fake ethnic stuff that we are fans of.
Ari:
Ethnotronic? (laughs). It's not Logic System. Ah, this is driving me nuts.
Andrew:
You think it's Japanese?
Ari:
I don't actually. Is it Italian?
HHV:
Yeah and it's called Topo – Ba Ba Go Go. It's been bootlegged recently.
Ari:
Oh, now I know. My roommate Mike has this one.
Andrew:
Molto bene!
Ari:
I need to get this! It's hard though to sneak it in these days when you're playing later hours and mostly House.
Andrew:
But not yet the hour for the Jeff Mills. I think I've never played that hour. (laughter). Have you seen that
Youtube Video
of Jeff Mills playing live on the 909 in Japan?
HHV:
Yeah. And I've been totally obsessed with
those two British guys programming a 909
Andrew:
Oh my god, that video is a classic at the Future Times office.
Ari:
That's the funniest video ever.
Andrew:
(imitating their Cockney accent): Get symbolized, yo! That' it, that's it, that's it!
Ari:
European International Intelligence Formations! Swing! Add a little swing! There it is! Jackin', Mate! (Laughter).
HHV:
It's in the top 3 search results für »Roland 909« on Youtube.
Andrew:
Now? It is deserved. You HHV guys should do a bootleg 12†œ of it.
Ari:
HHV excluuusive! (More laughter).
EMBED:20094724:sc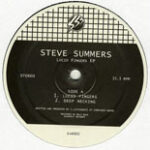 Steve Summers – What do you think you feel (Echovolt, 2010)
Ari:
Virgo?
Andrew:
Virgo!
HHV:
Somebody is going to be really happy you said that.
Ari:
Wait – is this Jason? (Letkiewicz, Andrew and Ari's former roommate)
HHV:
Yeah.
Ari:
(laughs). Way to go, J! Sorry I didn't know it right off the bat, buddy! Not the worst guess though. Jason is quite a master of the sound.
Andrew:
Oh yeah, he's a student, that's for sure.
HHV:
I really loved the one he did as Malveaux.
Ari:
Oh those were really old, he did those Daft Punk inspired ones in 2006 I think.
HHV:
Does he still produce tracks in that vein?
Ari:
I haven't heard any Malveaux joints in a while. He's probably working on another name as we speak.
EMBED:20094694:sc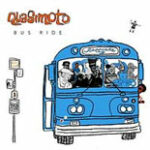 Quasimoto – Greenery (Stones Throw 2005)
Andrew:
I know this one. One of the best weed anthems ever.
Ari:
I think you've played me this one before.
Andrew:
Recently I've listened to this Quasimoto album a lot again and it's so amazing. It's like someone spilled all of their song ideas on one record. Fucking amazing! I love Madlib. (starts rapping along). This song is so great, he just starts talking randomly for a minute and then starts rapping again. I love how the skits are right in the middle of the songs. (Looking at the backcover): Lungston Hughes did the artwork, Ari! (laughter).
EMBED:20094678:sc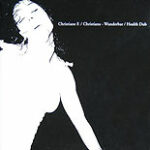 Christiane F . – Wunderbar (Original + Health Dub) (Reissue, Playhouse 2003)
Ari:
German synth boogie. I feel like I'm supposed to know this.
HHV:
Have you guys heard of Wir Kinder Vom Bahnhof Zoo?
Both:
Oh yeah, the movie, right?
HHV:
This is the original Christiane F. dadaistically talking about how happy she is about being addicted. It became a pretty big hit at Robert Johnson like 20 years after its initial release and it was reissued on Playhouse in 2003.
Ari:
It's amazing, this sound of 1982-1984. You had like everyone from the Rolling Stones to low key celebrities all doing these records and they all kinda ended up sounding exactly like this.
Andrew:
She's got a very cool sounding voice. Wow, that Dub is amazing. Really tweaked out.
HHV:
Some guys from Einstürzende Neubauten did that one.
EMBED:20094665:sc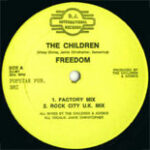 Adonis pres. The Children – Freedom (Factory Mix) (DJ International 1987)
Andrew:
Blake Baxter? So, so sick.
Ari:
Ah, I got this. Can't remember the name right now.
HHV:
Adonis produced this.
Ari:
Andrew actually talked to Adonis on the phone recently.
Andrew:
Yeah, one time, Jamal Moss (head of the Mathematics label) stayed over at my house and I was like »What's up, man? Good morning« and he was on the phone. I was trying to apologize but he just said: »Nah, it's Adonis, you wanna talk to him?« Adonis had been up playing videogames all night.
HHV:
Isn't he like fifty now?
Andrew:
He's probably at least in his early forties, yeah.
Ari:
We should have recognized this one much quicker, we just listened to it a few days ago at Hunee's place.
EMBED:20094640:sc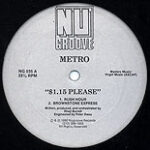 Metro – Brownstone Express (Nu Groove 1990)
Andrew:
(after a nano-second): Metro! I got a test press of it that belonged to Mr David Morales. (nodding proudly)
Ari:
Yeah, this is one of the best Nu Grooves ever. And Nu Groove is one of the best labels of all time. That's a fact.
Andrew:
Except for half their records (laughter).
Ari:
Rheji Burrell was such a beast. And Ronald. Don't forget Ronald, people!
EMBED:20094633:sc
David Axelrod – Holy Thursday (Capitol 1968)
Andrew
(after a nano-second): David Axelrod!
Ari:
DJ Shadow (laughs)
Andrew:
This record is so good.
Ari
(starts busting a freestyle). This is off the record! (laughter). Records! No Bootlegs! No Itunes! (more laughter).
HHV:
You got another verse or should we do the next one?
Ari:
As long as it's Hip Hop tempo.
Andrew:
See, that's the limitations of your mind, man.
HHV:
Yeah, bring Hip House back.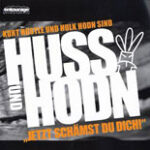 Huss Hodn – Pornofilmkäse (Entourage/HHV.de 2007)
Ari:
Whut, whut! I can take Andrew any day!
Andrew:
German rap, I knew it. Is this new? It sounds like 1994. You'd never think that German would translate to Hip Hop. The language is just so rough. Let me have a look at it. Huss & Hodn?!
HHV:
Yeah, Kurt Hustle and Hulk Hodn. If you translate the latter it would be Hulk Testicle. (laughter).
Ari:
Hulk Hodn? That's so funny.
Andrew:
P-P-P-P-Pornoflick bitches! I like the scratched hook. The rapping just doesn't do it for me though, German rap always struck a bad note with me. It's not smooth. I like a lot of American rap that is not smooth but I don't know, German rap might just be too culturally funny to me. French rap always sounded closer to what I like.
EMBED:20094587:sc
Big Strick – Yllabian Dogfight (7 Days Ent. 2011)
Andrew:
(snapping to the beat) NASTY! Is this new?
Ari:
A new Omar S record we missed?!
HHV:
Very close.
Andrew:
That Big Strick record we talked about before?
HHV:
Indeed.
Andrew:
The Big Strick record on FXHE with A Walk Down Linwood was so great.
Ari:
Ah, this is awesome. Uh, I need to get this. This is fucking sick. Play the whole thing, I really wanna hear this. Whoa. I love that meandering melody over that really tight bassline.
Andrew
(starts commenting on the soccer game playing in the background): The American women were too much for the French as they coasted to a 3-1 victory. Ah, look at her she's got that mean soccer face. (laughter). That was like a hockey goal, damn.
Ari:
We should do another interview were you just let us comment on a hockey game. That could be good.
EMBED:20094539:sc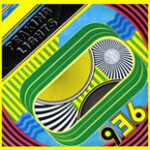 Peaking Lights – All The Sun That Shines (Not Not Fun 2011)
Andrew:
Oh, that's the Peaking Lights one, right?
Ari:
Cool, I've been wanting to hear this group.
Andrew:
I have this record.
Ari:
I feel like this is a pretty good time for bedroom pop music.
HHV
Any current favs in that genre?
Ari:
I don't actually know too much but the stuff people play me is pretty cool. I like some of the Washed Out stuff. Sometimes I'm more into the production than the vocals since I'm not the biggest fan of thin, airy vocals. This is great though, very dubby. My girlfriend showed me a mix they made for a website, which was really awesome. Great track selection.
Andrew:
There's a lot of crossover in the States currently. I think a lot of people that buy Future Times stuff also buy a lot of Not Not Fun releases.
Ari:
Yeah, there's definitely some common ground.
Andrew:
I like the artwork a lot, too.
EMBED:20094485:sc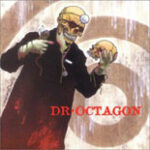 Dr Octagon – 3000 (Bulk 1996)
Ari:
Wait – Deltron?
Andrew:
No!
Ari:
But didn't he just say 3000?
Andrew:
Come on, you know what this is!
Ari:
Ah, Dr. Doom?
Andrew:
Octagon, man.
Ari:
My favorite two (Kool Keith releases) are Doom and Matthew.
HHV:
I don't believe you. (laughter)
Andrew:
You got eleven cars? I don't believe you!
Ari:
You say Shaq's your cousin? I don't believe you!
HHV:
I have a soft spot for Spankmaster as well. Awesome in a weird way.
Andrew:
They're all awesome in a weird way. The Black Elvis one where he's like »Why do you come to the club and don't go in anyway – you just stand there« – Kool Keith, even when he's horrible, he's great. A 100 percent flawless because it's all Kool Keith.
HHV:
The »there's a horse in the hospital« skit kills me every time. (laughter)
Andrew:
Yeah, this is some Middleschool music for me. Skaters!
Ari:
I got into this in Highschool.
HHV:
I remember Blue Flowers being used in one of those early 411 Videos.
Andrew:
Oh shit, you're right, I remember that as well. I wasn't even good at skating but we were watching the videos all the time.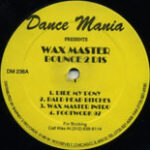 Wax Master Maurice – Ride The Pony (Dance Mania 1997)
Andrew:
(refering to the heavy crackling of the record): Oh, this really is a Dance Mania record. (laughter)
Both
(when beat kicks in): OH HELL YEAH! Shit is so good! Yeees!
Andrew:
I need the Biggie one! (unclear if he meant Biggie Trax or 8 Track Commandments)
Ari:
You can't really go wrong with anything Ginuwine-related.
Andrew:
Especially not with »Pony«.
Ari:
I'm glad we got another Dance Mania record in!
Both
start clapping along emphatically.
EMBED:20094417:sc
Reviews zum Künstler