Sasu Ripatti gilt als einer der produktivsten und konsistentesten Künstler im Bereich der elektronischen Musik. Seit Mitte der 1990er Jahre macht er unter zahlreichen Pseudonymen wie Luomo, Sistol, Uusitalo und allen voran als Vladislav Delay dub-infizierten House und Techno. Signifikant für seinen Stil ist dabei die Vermischung von Synthesizers und Ambient-Vocals mit organischen Klängen und Field Recordings. Angefangen hatte der Finne eigentlich einmal als Jazzdrummer. Seine Schlagzeugerfähigkeiten nutzte Sasu Ripatti in jüngster Zeit bei den elektroakustischen Projekten The Vladislav Delay Quartet und Moritz von Oswald Trio Neben Releases bei Raster-Noton Mille Plateaux und The Leaf Label veröffentlicht er auch auf seinen eigenen Plattenlabels Huume Recordings und Ripatti Records Seit 2012 ist er mit Antye Greie (AGF), verheiratet. Soeben ist sein neuester Release »Ripatti03« erschienen. In seiner Auswahl seiner »10 Favourites«, also von 10 Schallplatten, die in geformt, gebessert und gebildet haben, betont er vor allem den jazzigen Aspekt seines Werdens.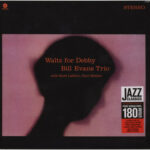 1 – »Detour Ahead (take 2)« by Bill Evans

taken from the LP »Waltz For Debby«, Riverside 1961
Find it at hhv.de:
LP
Vladislav Delay:* This is one of my all-time favorite songs by far. It's just the most beautiful song and I love the way Bill plays piano in general as well as how this trio always plays together. This is some of the greatest music ever made in my opinion.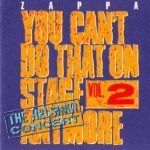 2 – »Satumaa« by Frank Zappa

taken from the LP »You Can't Do That on Stage Anymore Vol.2«, RykoDisc 1988
Vladislav Delay:* I could have picked any of Zappa's songs. I basically know them all and used to be able to play them all with drums and some with percussion as well. I lived with Zappa, and only with Zappa for quite many years, I was just obsessed with him. I admire how he breaks barriers and is able to mix all kinds of stuff together amazingly. True mash-up artist.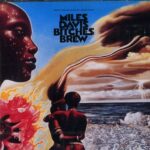 3 – »Pharaoh's Dance« by Miles Davis

taken from the LP »Bitches Brew«, Columbia 1970
Vladislav Delay:* Keith Jarrett played electronic keyboard (only time in his life, 'cause he hates electronic keyboards) on this one just because he wanted to play with Miles so desperately. That pretty much says it all. Miles is my biggest hero and influence by really far and somebody I try to live up to. I'm astonished how he managed to reinvent himself several times and not get stuck and eat the fruits of whatever he'd established. Always trying something new.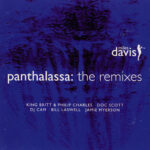 4 – »He Loved Him Madly – Bill Laswell Dub« by Miles Davis

taken from the LP »Panthalassa«, Sony 1998
Vladislav Delay:* On top of being music from Miles Davis, I admire how Bill Laswell made the remix. This is something I really really would like to do once myself, not even for a record but just to get to play with such tapes…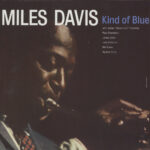 5 – »Kind Of Blue« by Miles Davis

taken from the LP »Kind Of Blue«, Columbia 1959
Find it at hhv.de:
LP
Vladislav Delay:* This hit me when I was maybe 15 years old and it still is a big influence in terms of restraint, minimalism, coolness.
One of the greatest albums ever made for sure.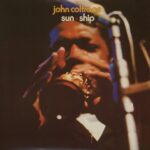 6 – »Dearly Beloved« by John Coltrane

taken from the LP »Sun Ship«, Impulse! 1971
Find it at hhv.de:
LP
Vladislav Delay:* That one blows my mind time and time again. How these guys play and communicate together is not from this planet and the raw power they create is amazing. Coltrane just heard music on another level.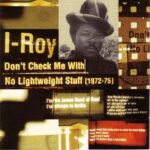 7 – »Look a Boom« by I-Roy

taken from the LP »Don't Check Me With No Lightweight Stuff«, Blood&Fire 1997
Vladislav Delay:* I-Roy and all the Jamaican music is very hard to pinpoint to this or track that. I-Roy has always been a huge influence for me.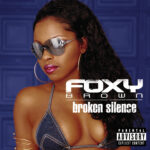 8 – »Run Dem« by Foxy Brown

taken from the LP »Broken Silence«, Def Jam 2001
Vladislav Delay:* It's a sad thing that there's only one female artist on this list. I listen to a lot of hiphop but at the same time I'm kind of fed up with the current stuff.
I've always been listening to a lot of Foxy Brown but maybe even more in the last few years. I totally dig her rhymes and rhythmical skills, and also how skillful she's at rapping which this track demonstrates well. it's pretty tough stuff lyrically, I love the Jamaican stuff in there also.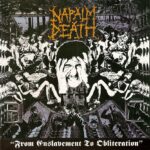 9 – »Enslavement To Obliteration« by Napalm Death

taken from the LP »Enslavement To Obliteration«, Earache 1988
Vladislav Delay:* I can't remember the track titles but it doesn't matter really. For me they more or less all work in the same manner. It just opened a whole new world for me when I heard this stuff and all the other Earache acts and such music as a teenager.
10 – »Abbaon Fat Tracks« by Tricky

taken from the LP »Maxinquaye«, Island 1995
Find it at hhv.de:
LP
Vladislav Delay:* This one was another eye-opener, never having heard electronic music or »machine-produced music« before. It was also at the time when I gave up hopes on being a professional jazz drummer / percussionist and kind of went wild and free and searching for a while. This album accompanied me through that period 24/7, I was in a deep dream so to speak and thought about music radically different after that.