Soom T hat sich einem Sound verschrieben, von dem die meisten sicherlich noch nicht einmal wussten, dass er überhaupt existiert: Dem »Digital Laptop Reggae«. Am Computer bastelt sie von klassischem Dub und Dancehall inspirierte Tracks, die sich allerdings auch noch einer anderen Tradition verschrieben haben, dem 8-Bit Retro-Sound alter Computerspiele. Damit beweist die Glasgower MC seiner treuen Fanbase, dass man auch mit dem 4000Hz umfassenden Spektrum eines alten Soundchips eine basslastige, kratzige und temporeiche Mischung erzeugen kann. Zusammen mit Disrupt bildet sie nun die Zweierformation The Source, die sie kurz und knapp so beschreibt: »(…) it will be a serious killer activist project releasing some great collaborations and C64 influenced tracks.« Die 12inch What Have I Done / Yeah Yeah Yeah ist damit nicht nur die erste Veröffentlichung von The Source, sondern weiht darüber hinaus auch noch ihr selbstgegründetes Plattenlabel Renegade Masters ein. Für uns hat sie in ihre Plattenkiste geblickt und 10 Schätze herausgegriffen.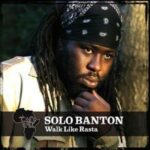 1 – Walk Like Rasta by Solo Banton
taken from the LP Walk Like Rasta, Reality Shock 2010
Its a singalong beast. When he sings »Walk Like Rasta«, we say »Talk Like Rasta«. Lyrically it also makes great sense as it reveals the hypocracy of »image concious rastas« or people who claim to be rastas but whose actions and beliefs bely this at every turn. It had to be done and I'm glad its been pointed out so well. Solo Banton is a true Rasta. Walks like rasta, talki like rasta.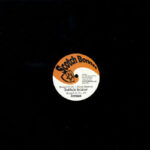 2 – Scream by Mungos Hi-Fi ft. YT
taken from the Compilation Forward Ever, Scotch Bonnett 2012
Great flow, dancy vibe, killer drop when it kicks it, it bleeds into ones ears like a shallow waterfall under a cool gentle breeze. I love it. YT toasting has the perfect melody for it. Niiiice!!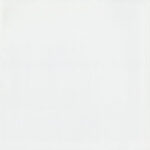 3 – Runaway by Dean Martin
taken from the 7inch Runaway, Big Top Records 1961
I loved this tune since I was a child. My little runaway. It has a catchy quality and the fact that 20 years later as an adult I can still listen to it and tap my feet to the super catchy hook, speaks for itself.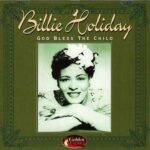 4 – God Bless The Child by Billy Holiday
taken from the Single God Bless The Child, Okeh 1941
It never fails to draw a tear. There is a genuine spirit to Billie Holiday that has rarely been matched. Her lyrics are truthful, uncut without any jazzed up pop doll lines. Just a woman and her mind being honest and thats why I love it. Her delivery is flawless. Nuff said.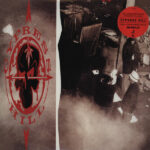 5 – Pigs by Cypress Hill
taken from LP Cypress Hill, Columbia 1991/Get On Down 2011
Find it at hhv.de: LP
Raw energy to this one. I always dig it out every few years. I think the blase attitude is hilarious and I love the flow that only B Real can do. It's a must. Funny lyrics, tightly packed, unique rhythm. Done.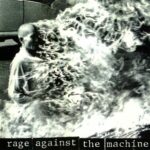 6 – Killing In The Name Of by Rage Against The Machine
taken from the LP Rage Against The Machine, Sony Music 1992
Find it at hhv.de: CD
Never fails to empower me. Zack De La Rocha is another one. He has a commanding element to his voice. His lyrics are true punk honesty and the band rip it up. This is one of my favourites.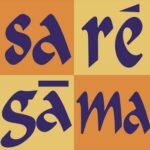 7 – Mera To Man Mein by Chitra Roy
taken from the LP Smarpan, Saregama 2001
A beautiful song in hindi. These are mantras sung in aid of the beautiful forces of the lord and you can hear the assistance given her by the universal force itself. Her intonation, delivery, spirit of calm and melody driven inflection are miraculous and reach into the depths of the heart whcih is what she aims to do everytime and manages for the most part. Good on ole Chitra Roy.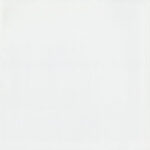 8 – Hidden Worlds by Gary Biasillo
unrelesead
Expect some beasts from this lad. This tune sounds like the bastard child of Air and Jean Micheal Jarre. Spacey, eloquent, atmospheric, ambient, pretty, calming and soothing to the ear. It's got it all.
9 – I Got A Woman by Ray Charles
taken from the LP Ray Charles, Midtown 2007
Find it at hhv.de: 12inch
This tune was brought to light a few years ago when the chorus was sampled for a popular tune but the original is such a beast that the tune that sampled it need not be mentioned (actually I cant remember what it was so if you have it please put it here). They don't sing like they used to. I think he had a deep hearty inflection when he sang and a fluid capacity for accentuating things he really meant and this song is a testament to that. I still listen to it everyweek and it along with lots of other brilliant old jazz from the 40s to 70s are forever on my mp3 player. Love it.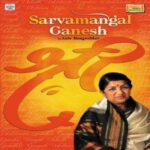 10 – Shri Ganesha Nameh by Lata Manghesker
taken from the album Sarvamangal Ganesh
It's a beautiful and uplifting song. It is a sanskrit mantra and very beautiful. It is fitting to mention that the whole album is amazing and this is the just the intro but a great opener to the rest of very soothing music.