Beim russischen Producerduo von Demokracy liegt die Betonung ganz klar auf der hinteren Silbe. »Kracy« steht hier für »crazy«, wer hat es geahnt, und das trifft nicht nur ihr für ihre »wonky« HipHop-Tracks, auch ein Blick auf ihre Vorlieben verrät, sie mögen Musik, die ein wenig neben der Spur steht. »Wir selbst sind auch ein wenig verrückt«, verrät Stanislav, die eine Hälfte, auf Anfrage, und ergänzt: »Man weiß nie, was man kriegt.« Das mussten auch wir lernen und bekamen anstelle von kurzen Kommentaren zu ihrer Songauswahl, etwas, das sich liest wie ein Langgedicht von Allen Ginsberg oder ein Androidentraum von Philip K. Dick oder auch etwas ganz anderes. »Es sind einfach unsere Gedanken, die wir beim Hören der Songs hatten, formuliert in Prosa und Gedichtform«, lacht Stanislav. Für die Schönheit der Worte hier war übrigens der MC Didjelirium verantwortlich. Der Chinese unterstützt die beiden Beatbastler mitunter am Mikrofon. So, dann zögert mal nicht zu lange, streift die Tücken des Alltags ab und lasst euch mal eben auf diese Chaoten ein.
Wer vorab noch wissen möchte, wie die drei Russen so klingen, dem sei noch dieser Mix empfohlen, den Demokracy kürzlich für die Klamottenmarke Мишка zusammenstellten: ###EMBED:13141425:sc###
1 – Exit by Tangerine Dream
taken from the album Exit, Elektra 1981
Find it at hhv.de: LP
The principle of a road is to lead somewhere. The meaningless paths that haunt memories are those doomed to fail in this so simple yet so difficult task to achieve: arriving somewhere. And though the journey itself is the only worth of tell and tale, the day that sees the hero setting foot on his long-missed homeland, once and for all, carries in nothing but an instant the whole emotions of years of traveling.
And so feels this space Ulysses, finally landing on Earth after a lifetime chatting with distant skies. The thick smokes are evaporating around his pod as he's unlocking his safety belts; stand up for the first time in ages within a non-artificial gravity and raise his shaking glove toward the EXIT button. A flash of sound, a crack in the system and the door shatters wide open. He bows in the tiny exit and stretches his back slowly outside. The raindrops bless his face with welcome while his hair seems to be waving timelessly on his forehead, marked with the star-shaped scar of the Space Pilot League.
In the distance, a scream calls his spirit. He'd recognize this voice amongst thousands. He could never forget it. Calling his name in tears mixed with rain, his wife runs toward him. She tumbles on the wet grass but he catches her before she falls. She smiles at him. She always knew this day would come, and she promised him she would wait. Around them the world fades as they kiss, and though on Earth, they're now standing amongst a field of silent universes.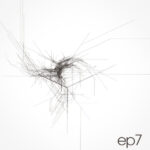 2 – Dropp by Autechre
taken from the EP EP7, Warp 1999
In space there's no sound, because vibration needs air to spread. But the slow keys hesitating to make them heard are in fact mimicking the abruptness of a meteor shower over a troubled spaceship. With a defective hyper engine there's no way to reach the closest friendly planet, only 260.000 light years away. Lots of could-have's and should-have's are leaking from his mind while he looks through the main glass at the devastating rocks. He, it's the man. The last one standing in this deserted ship, the sorry captain of a once proud fleet leader, now lost in space to the mercy of pitiless rocks, watching the last minutes of his entire life lynched by the mighty power of silent hands.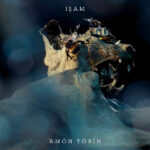 3 – Mass & Spring by Amon Tobin
taken from the Album ISAM, Ninja Tune 2011
Find it at hhv.de: CD | LP | CD+Book
One.
One is the multiple of nothingness.
The average sum of nothingness equals to the ratio of wisdom divided by ignorance, as reported on page 24 of the user manual. But a user manual implies a user. Mine is gone. I'm a useless user-less Lessington first-generation utility droid. I wasn't programmed to deal with sand. This planet is covered with sand and I'm calculating the estimated distance I can roll until the dust and these lowly dunes surround my body completely. 5 hours 46 min 12 sec. But it all comes down to the age of the captain. Mine is dead and I'm nothing. Not even the multiple of nothing. Just a single one.
One.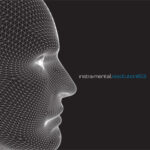 4 – User by Instra:mental
taken from the Album Resolution 653, Nonplus+ 2011
Find it at hhv.de: 3LP | CD
On planet Safety 5 is a fine gentleman
Violent as a mutant during mating season
Elected without blood but not without treason
Rumors say he's married to an old charwoman.
Driven mad by the sound of his own Civilian
One day he poked his eyes and stole the man vision :
Silence is made of Gold, Gold is deaf to Reason
Ears are not made of wax to light candles but man.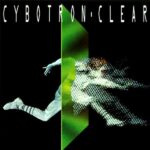 5 – Clear by Cybotron
taken from the 12inch Clear/Industrial Lies, Fantasy 1983 2011
Find it at hhv.de: 12inch | 12inch
beeep…..bipbipbip…….beeeeep……bipbipbip……..beeep
machine clicking
sound of tape starting to roll
~
»Are you up for the night of your life ?
Are you made of steel harder than the ass cheek of a Prion Methuselah ?
Are you programmed to rhythm explosions and sonic warfares ?
If YES, then press 1 to enter our competition and win a fantastic trip on one of our leisure cruise with only one destination:
'ROCK UR BALLS' NIGHT CLUB
1st Exit after Black Hole number 8
Gateway 2 Corridor SPQR
ALPHA CENTAURI
Please stay on hold while we're tracking your geo-position…. Thank you….
machine clicking
roll sound of tape stopping
fast rewinding sound
beeep…..bipbipbip…….beeeeep……bipbipbip……..beeep
machine clicking
sound of tape starting to roll
~
»Are you up for the night of your life ?….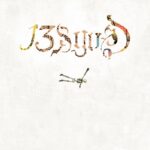 6 – Janu Are by 13 & God
taken from the Album Own Your Ghost, Anticon 2011
Find it at hhv.de: LP | CD
A lonely truck is driving through the white steppes of Cyber-Ya 3, drawing behind him two perfectly parallel lines cut through the virgin snow of this forgotten road. It is on no map known to neither man nor machines. It's one of these mystical alleys that appear only to those who really need them, whether be to escape or to race against time. Many have been looking for these passages that allow one to win over materiality but those who speak about seeing them rarely ever crossed the thought of it. For the cold and abrupt roads that set you aside reality are all leading to Cyber-Ya 3, freezing infra-roads system of a frisky nature that lead nowhere but below zero degree, no matter whether you come from the sun or the moon.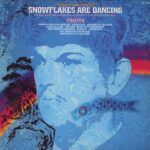 7 – Clair de Lune by Tomita & Claude Debussy
taken from the Album Snowflakes Are Dancing, RCA 1974
Find it at hhv.de: LP
If you were a flower you would be standing still
And it'd be so easy to take you in my hand
But you are a robot of titanium and steel
And i only got claws made of vitrified sand.
If you were a weapon you would kill me for real
And i'd be bleeding out, dead in front of my friend
But you are a robot and you don't really feel
Anything, nor do i, so it's a happy end.
If you were a human you would tell me these things
That don't mean anything cos we're mechanical
But i see fireflies dancing and in their swings
I could almost sweat but i've got no follicle
So come into my arms and let me tell you : " Seen ?
Love is so much better when you don't have no skin."
Traditional robotic ritournelle sung by little bots and girls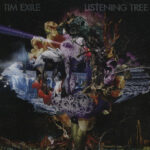 8 – Carouselle by Tim Exile
taken from the Album Listening Tree, Warp 2009
Find it at hhv.de: CD | 2LP+CD
The clamors from the street woke him up, even there, perched on his 100th floor of his own private building, shining proudly in the artificial sun provided to the city by his company. The noise of thousands of voices echoing between the wall of glass surrounding the neighborhood made its way through his window. This time they gathered a whole bunch of them! He feels deeply pestered as he dresses up in a hurry and sends a quick ETMS (Electric.Thought.Message) to his secretary.
The message says: »No more easy-going with the alien workers. No more delicacy for mutant's rights. And no more, NO MORE singing at 8AM the day after my Left4Deaf monthly meeting! Get the law to the ministers ASAP! And get me the tailorobot already, i hate this 20th century pants!«
9 – Planetarium by Squarepusher
taken from the Album Hello Everything, Warp 2006
Find it at hhv.de: LP
The first stargate traveling architecture around the fourth solar system was originally planned for the second one, as anachronistic as it seems. This is due to the fact that as soon as it was built and tested, the whole complex collapsed on itself and imploded through it's own layer of reality continuum so that it actually travelled to a distant and, at that time, unknown solar system which was thus unwillingly equipped with this remarkable modern traveling technology, without the knowledge of its function. It was not until 200 years later that the United Confederation discovered this forgotten system and taught the local population how to take advantage of their massive stargate complex, which have been mistaken by the indigenous population for a 'strange silent god', set up on top of their society.
Excerpt of My First Book of Space Traveling, Edition 3560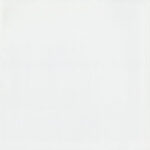 10 – Correction by Contorsionist
taken from the Album Starkiller, Asiluum 2010
The drunk man at the bar was holding his beer with excitement as he was patting my shoulder:
»- Lemme tell ya, kiddo, there are two kinds of fight in this damn universe: there's the fight for life, hey ! And there's the fight for honor. The first one is easily won though, in the end, it will be forever lost, while the latter…the latter, is easily lost though, if fought well, forever won. Right? But then there are black holes. Black-A as i used to call them when i was on the space field. Well lemme tell ya something…. These mother-fuckers don't give a damn shit about your life or your honor. They'll just swallow both…. and you with them and send you straight to suck on mommy's Milky Way's tit without any trace of you behind to weep on your sorry arse. So don't fuck with me or i'll let ya see one of them black-A right here, right now!«
I finished my glass quietly, turned around and walked away.