Es kommt inzwischen vor, dass Kidkanevil mit Größen wie Flying Lotus in einem Atemzug genannt. Als der Musiker aus Leeds vor sechs Jahren mit »Problems & Solutions« erstmals als Producer in Erscheinung trat, war daran noch nicht zu denken. Bis dato war er vornehmlich als Mitglied der Electro-Band Stateless bekannt. Doch schon dort offenbarten sich seine kreativen Talente: Gerard Roberts, wie der Producer und DJ mit bürgerlichem Namen heißt, war nämlich tonangebend für die musikalische Neuorientierung der Band, die sich in der Öffnung für Einflüsse aus Reggae, Hip Hop und Electro zeigte.
Seit seinem Solodebüt 2007 hat der Red Bull Music Academy-Absolvent zwei weitere Alben veröffentlicht, mit Künstlern wie Andreya Triana, Jehst, Bonobo und DJ Shadow zusammengearbeitet und auf Labels wie First Word Records oder Pro­ject: Moon­cir­cle veröffentlicht. Spätestens seit »Kidsuke« einer Kollaboration mit dem japanischen Producer Daisuke Tanabe, gilt Kidkanevil als visionäre Schlüsselfigur der neuen Beatmakerszene: Mit sphärischen, universalen Beat-Gewittern, die er mit samtweichen Synthies unterlegt, verwischt er die Grenzen zwischen Future Beats, Jazz, Jungle, Dubstep. Der progressiv orientierte Producer selbst beschrieb seinen experimentellen Stil in einem Interview als Hip Hop-gezeichnetes Resultat von übermäßigem Anime-Konsum. Mit seinen »10 Favourites« hat uns kidkanevil seine wichtigsten musikalischen Inspirationsquellen verraten.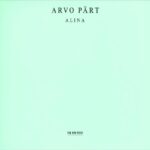 1 – »Spiegel Im Spiegel« by Arvo Pärt
taken from the album »Alina«, ECM 1999
Kidkanevil:
Just perfect.
2 – »By This River« by Alva Noto and Ryuichi Sakamoto
taken from the album »Summvs«, Raster-Noton 2011
Kidkanevil:
Everything was different for me after discovering this project, it's just so remarkable on so many levels. It was my first time playing at Sonar and I got the box set from one of the stalls after Daisuke's recommendation. I nearly messed up my set because I couldn't stop listening to it when I should've been practicing.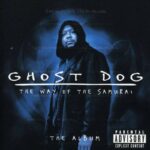 3 – »Flying Birds« by RZA
taken from the album »Ghost Dog«, White Label 1999
Find it at hhv.de: CD Kidkanevil:
I can't even express the influence this film and it's score had on my life and music.
4 – »Concierto de Aranjuezby« by Miles Davis
taken from the album »Sketches Of Spain«, Columbia 1960
Find it at hhv.de: LP Kidkanevil:
I discovered this as a teenager when I was trying to find the sample Premo used on Wrath of the Math. I listened to nothing else for months, the highest form. One of the first times I started to join the dots and understand crate digging/sampling culture in a more profound way.
5 – »Shake It Down« by J Dilla
taken from the album »Welcome 2 Detroit«, BBE 2001
Kidkanevil:
I find it impossible to choose a favourite J Dilla beat, I usually go with something from »Fantastic Volume 2«, but today i'm going with this from »Welcome 2 Detroit«. The drums obviously are perfect, but I love the little awkward squeaky tone that runs throughout and when the filter opens up on the sample at the end… lord.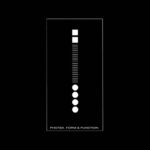 6 – »The Water Margin« by Photek
taken from the album »Form & Function«, Science 1998
Kidkanevil:
When I was a teenager Photek was one of the first people to draw my attention beyond hip-hop, in this case towards jungle. I always loved jungle and it was kind of everywhere growing up, but this was the first time it felt deliberately artful. To this day I think Photek's drum programming during this era is unmatched and continues to be an inspiration.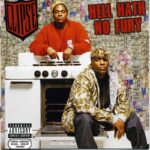 7 – »Momma I'm So Sorry« by Clipse
taken from the album »Hell Hath No Fury«, Star Trak 2006
Kidkanevil:
I think Hell Hath No Fury is my favourite rap album of all time, certainly on a street tip, so cold. It's technically immaculate but has so much raw venom at the same time. I'd say its the most perfect meeting of beats and rhymes since Illmatic. This is just my favourite cut off the album, everything about it kills me.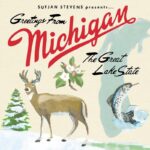 8 – »Redford (For Yia-Yia & Pappou)« by Sufjan Stevens
taken from the album »Michigan«, Asthmatic Kitty Records 2003
Find it at hhv.de: 2LP Kidkanevil:
I'm a huge Sufjan geek, he's a total genius. I'm addicted to his arrangements, I think they're some of the best in modern music. And his melodies are like nothing else, who even thinks of melodies like that?! I could pick anything by him to be honest, but today I'ma keep it simple and go with Redford just because it's perfect. Those chords!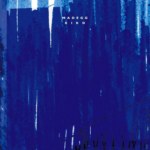 9 – »Fall« by Madegg
taken from the album »Kiko«, Daytripper 2013
Kidkanevil:
This is quite a recent favourite for me, I discovered Madegg's music last year when we did a show together in Kyoto. The album is a miraculous experience, something unique and quite beautiful. I'm kind of obsessed with the feel of this piece, it sounds like it's breathing almost.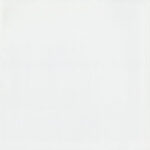 10 – »Piano Concerto Lento« by Fumio Hayasaka
taken from the album »Piano Concerto No 1«, Naxos 2006
Kidkanevil:
I discovered Hayasaka through his work with Akira Kurosawa. This piece is incredible, the central climax is too much, just astonishing. I can't even comprehend music this great. It sounds like the lifespan of an empire.