Dro Carey ist ein australischer Beatmaker, der seit dem vergangenen Jahr auf verschiedenen Labels wie The Trilogy Tapes oder Ikonikas Hum+Buzz eine spannende Mischung unterschiedlicher elektronischer Musik-Stile präsentiert hat. Mittlerweile ist er bei dem Label RAMP Recordings gelandet und veröffentlicht dort im Dezember die EP Journey With The Heavy (wir berichteten hier.) Die besten Voraussetzungen also, um im nächsten Jahr erfolgreich durchstarten zu können, versteht er diese EP doch als erste »richtige« Veröffentlichung, mit der er ein breiteres Publikum ansprechen kann als bisher. Während er darauf der House-Musik mit Glitch- und Wonky-Elementen eine eigene Handschrift verleihen möchte, scheinen seine persönlichen Inspirationen aus ganz unterschiedlichen Richtungen zu kommen. Für unsere DJ Charts hat er 10 größtenteils aktuelle Tracks herausgesucht, die ihn gerade beschäftigen.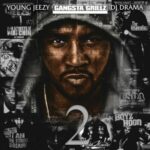 1 – Chickens No Flour by Young Jeezy
taken from the mixtape The Real Is Back 2, Gangsta Grillz 2011
At first I just wrote this off as yet another BMF-style attempt, like the
Ballin'
single he did… But Lil Lody has really differentiated himself from Lex Luger, and Jeezy is actually really urgent and hungry on this. Took some time to click, but then I realised how good it was, along with the whole mixtape.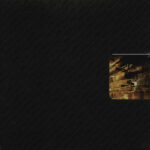 2 – Enoha by Kassem Mosse
taken from the 12inch Enoha EP, NonPlus 2011
Find it at hhv.de: 12inch
Fantastic raw and mystic EP from Kassem Mosse. Resident Advisor has called what he does »Roland porn«, but I think Roland science and exploration would be more accurate. This title track is the standout but Sleepworking is also a favourite.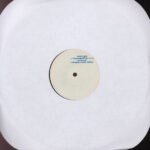 3 – Nite's Over Compton by Omar-S
taken from the 12inch It Can Be Done But Only I Can Do It, FXHE 2011
Really could have chosen any of the tracks off this. Essential late night Pod Racing music.
4 – Used To Be by Terius Nash
taken from the LP 1977, Radio Killa Records 2011
Beautiful, absolutely genius music from a bitter manchild. I love it.
5 – I Don't See U (ft. Ice Burgandy) by Gucci Mane and Waka Flocka Flame
taken from the LP Ferrari Boyz, Warner 2011
Find it at hhv.de: CD
Insane beat by Southside who has been killing it for a long time but especially lately (see Lebron Flocka James 3). Brick Squad has been on an absolutely killer tier this year, with this album, Freebricks, Twin Towers etc.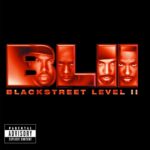 6 – Wizzy Wow (ft. Mystikal) by Blackstreet
taken from the LP Level II, Dreamworks 2003
Funky as hell final track off
Level II
. Mystikal is an incredible rapper and performer regardless of the crimes in his personal life.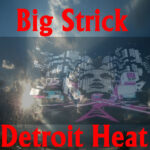 7 – Yllabian Dog Fight by Big Strick
taken from the LP Detroit Heat, 7 Days Ent 2011
Find it at hhv.de: CD
Thick keys for the nocturnal Sega MegaDrive players… It was great to get a whole album from Strick after the trickling of material on FXHE.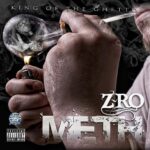 8 – Never Had Love by Z-Ro
taken from the LP Meth, Rap-A-Lot 2011
Essential Country Rap crooning. Meth has been a real grower for me. This is one of the best tracks on it.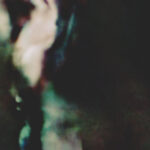 9 – Casper's Theme by Albatross
taken from the 7inch Murder/Casper's Theme, Life Aquatic Records 2011
Albatross are a Sydney electronic duo that make really smooth and beautiful tracks with whispy vocal snippets. I got to do a remix of this song so I got to appreciate how it was put together and how great it is.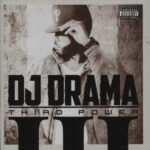 10 – Oh My (Remix by DJ Drama, Trey Songz, 2 Chainz & Big Sean
taken from the album Third Power, E1 Music 2011
Find it at hhv.de: CD
This bonus track is way better than the original version, I guess I prefer what Trey does here compared to Roscoe Dash. I've been rinsing it non-stop. »Women be liking women«/»Men be like ripened lemons«. Love it.